Using the Progress Notes Generator
Between Sessions Resources is proud to introduce a new Notes Generator, unlike anything you've seen before. With this almost magical tool, you'll be able to save 5 to 7 hours a week having your progress notes written for you. 
You can upload or dictate notes, and our Generator will give you a summary, an outline of important points, indicators of progress, obstacles mentioned in the session, assigned tasks, and statements your client made that might indicate urgent attention (like suicidal ideation or dangerous behaviors).
You'll also get a complete transcript of the session, including "time stamps" if you want to go back and look at or view a particular section.
Perhaps even more amazing, our Generator can "read" a client's completed assigned worksheets or data logs and summarize and interpret them in your notes.
The output is editable, so of course you can add your own comments, underline important points, and so on.
We are convinced this new tool will not only save you hours of work, but it will make you a better therapist, counselor, or coach, giving you organized and detailed notes to provide the best continuity of care possible.
Below you'll find detailed instructions on how the Notes Generator works and/or watch the video.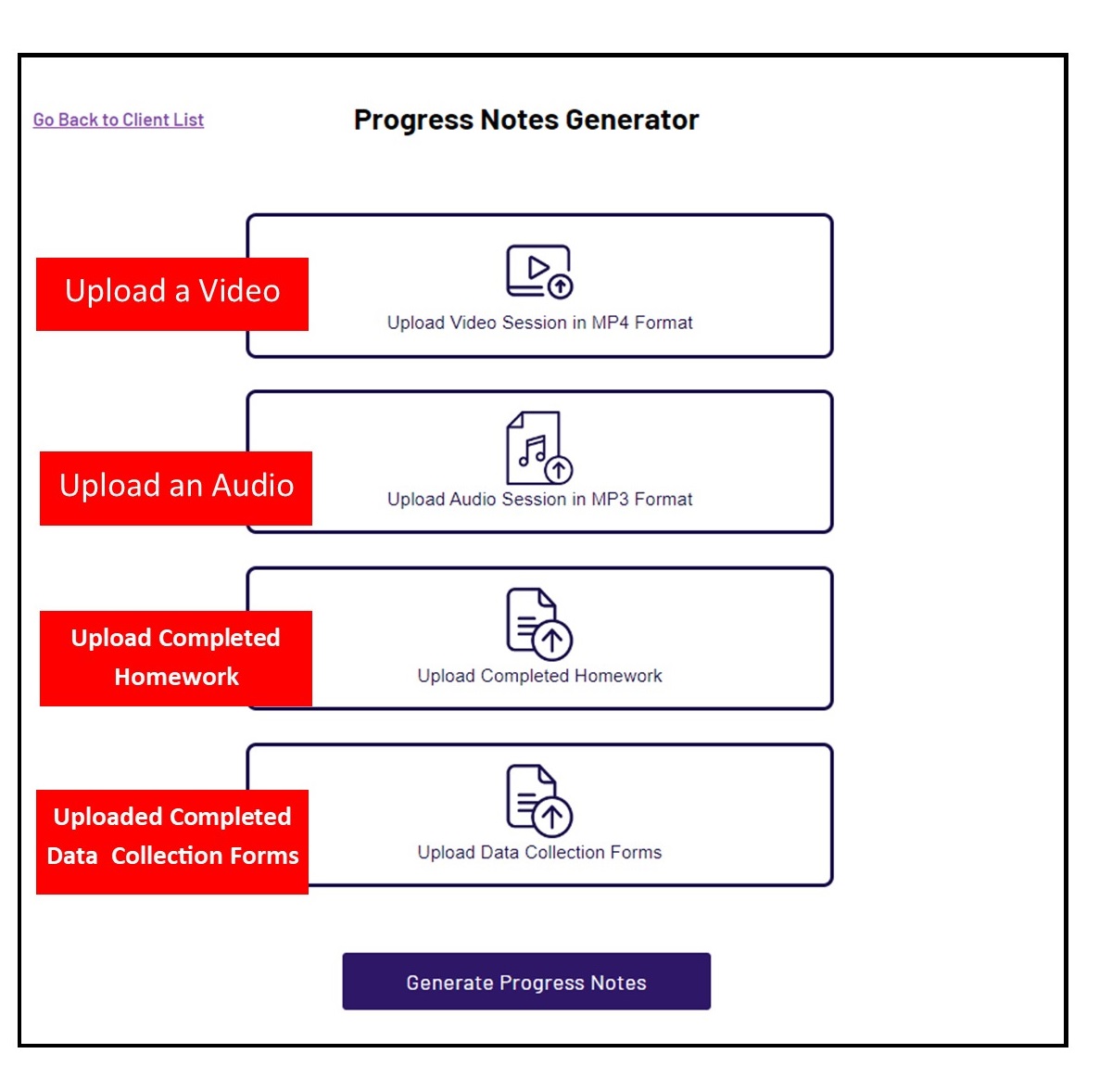 How it Works

Choose the type of recording you wish to make (video or audio) and how you will record it. You can use any MP3 or MP4 recording.

Don't forget to get permission if you are recording a session or a meeting. You can use this form to get permission.

If a client (or other participants) do not want to be recorded, you can hand-write notes and then dictate into a recorder and upload your dictation.

Your clients may be reassured to know their recordings are never stored on our servers – only on your computer. Naturally, you should make sure that your computer files are secure at all times.
4 Ways to Add Notes to the Generator
Use the Recorder in a Virtual Counseling Room
The Virtual Counseling Room has a built-in audio recorder. Once a client is in a Room, you will add the Recording Element to the Room. You will then start the recording with the client's permission. When you stop the recording the MP3 file automatically downloads to your computer.
Use the Recorder in Another Telehealth Platform 
If you are using another video chat platform that has a video or audio recording feature, you can download the recording of a session to use with the Progress Notes Generator. Go to the 'My Clients' tab, add or choose a client, click the 'Progress Notes' link, and then upload the file as an MP3 or MP4 file.
Use a Separate Recording Device
You can use a digital recorder to record a session or to dictate your notes.  Digital recorders are available online, but make sure that the recorder will be compatible with your computer and will record in an MP3 Format. 
Record or Dictate Your Notes Using Your Computer 
One of the simplest ways to record a session or dictate session notes is to download a free audio recorder to your computer. We recommend a free program called Audacity because it is easy to use and works well with both PC and Mac. Click here to visit the site and download this free program. 
Add Completed Homework or Data Collection Forms to Your Notes
Our Progress Notes Generator has the unique capability of reading and understanding PDF documents, including completed homework assignments and filled-in data collection forms. You can upload completed PDF forms at the same time you upload a recording or you can upload them at a later time. Below is an example of a worksheet on "Telling Others About Your Self Harm," and a data collection form "Energy and Fatigue Journal." Below the images are the summaries created by the Progress Notes Generator. The recommendations were made by the therapist after reading the summaries.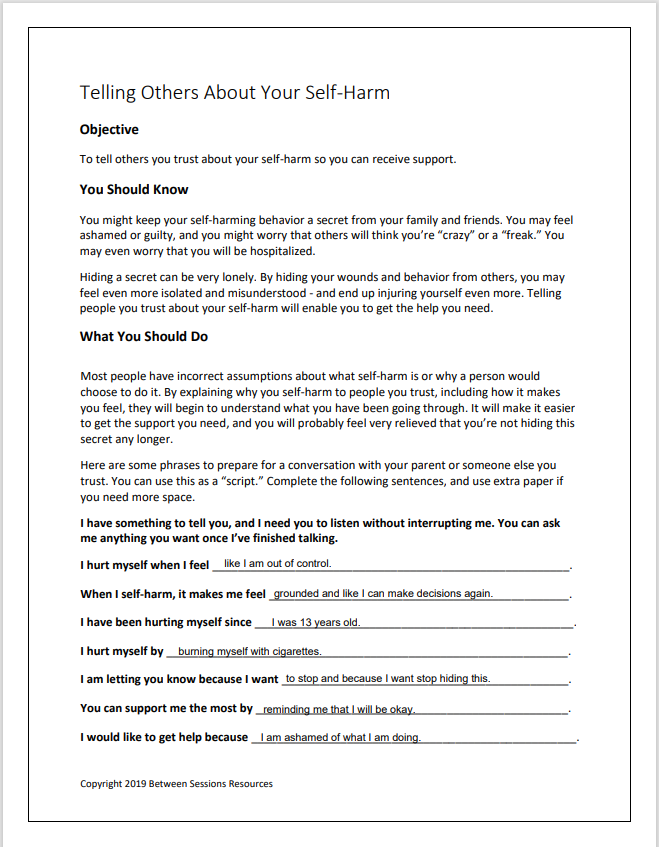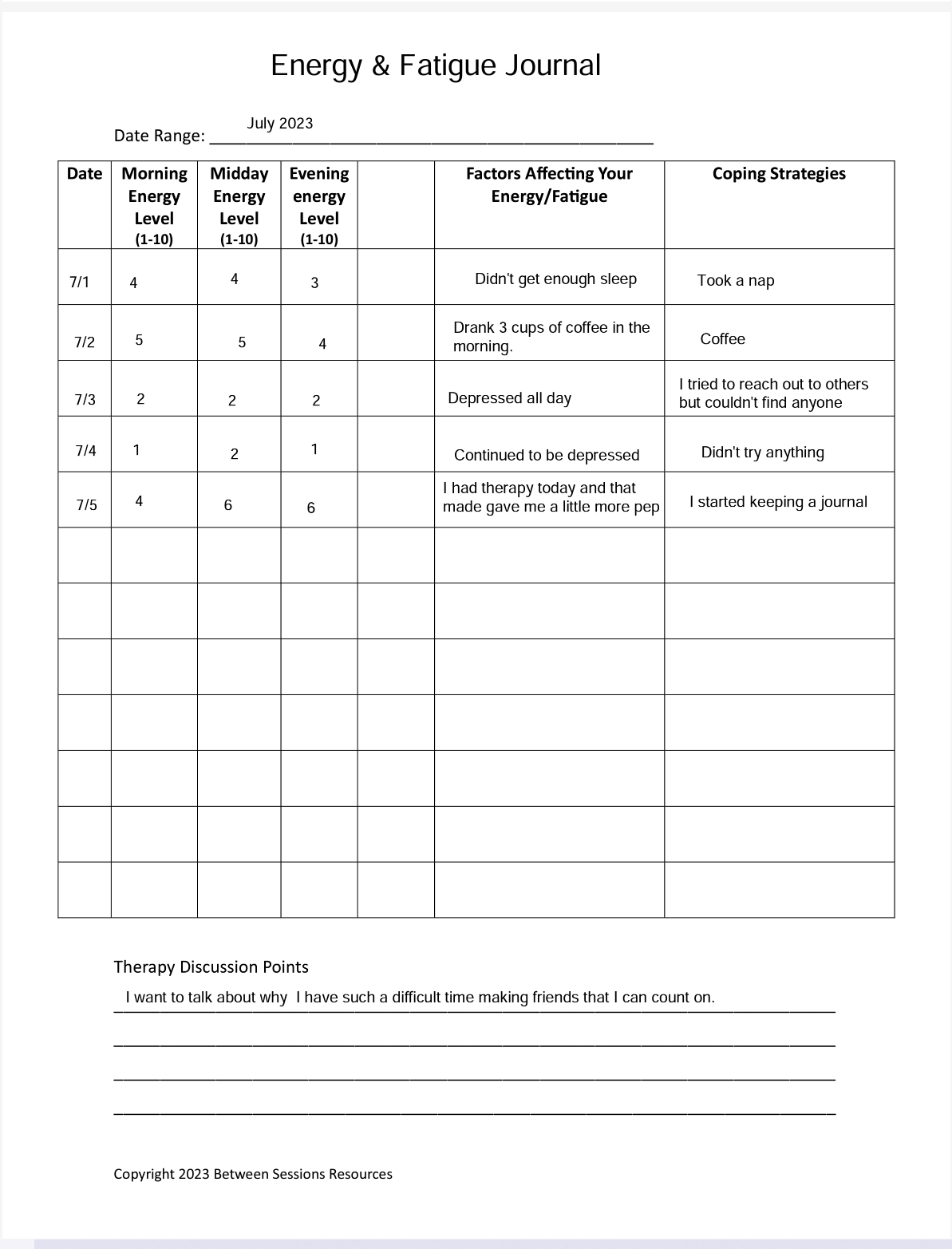 From the Progress Notes Generator
Analysis of Worksheet:
The client completed an exercise to help them disclose their self-harm behavior to someone they trust. They expressed their fear of being judged or hospitalized and the loneliness of keeping this secret. The client was encouraged to explain their reasons for self-harm and how it makes them feel. They were provided with a script to guide their conversation and were asked to identify who they planned to tell and what kind of support they needed. The client expressed a desire to feel normal, fit in, and stop hiding their burn marks. They identified their parents as the people they planned to tell and hoped for understanding and support. The client acknowledged the need for help and expressed a willingness to do whatever it takes to stop the self-harming behavior.
Recommendation: Discuss coping strategies with the client and have the client keep a log of the SI behavior and coping strategies in the Virtual Counseling Room.
From the Progress Notes Generator
Analysis of Data Collection:
The client began tracking their energy and fatigue levels in July 2023. On the first day, they noted low energy upon waking up due to not getting enough sleep. They took a nap later in the day to cope with their fatigue. The next day, they reported drinking three cups of coffee in the morning to boost their energy. They also mentioned feeling depressed throughout the day and trying to reach out to others but not finding anyone to talk to. They did not try any specific coping strategies that day. On the following day, their depression continued, and they did not engage in any coping strategies. However, they had a therapy session that day, which gave them a little more energy. They also started keeping a journal. The client expressed a desire to discuss their difficulty in making reliable friends with their therapist.
Recommendation: Ask the client to use the journal in a Virtual Counseling Room and check it randomly throughout the week, leaving positive messages or comments when appropriate.
Viewing Your Completed Notes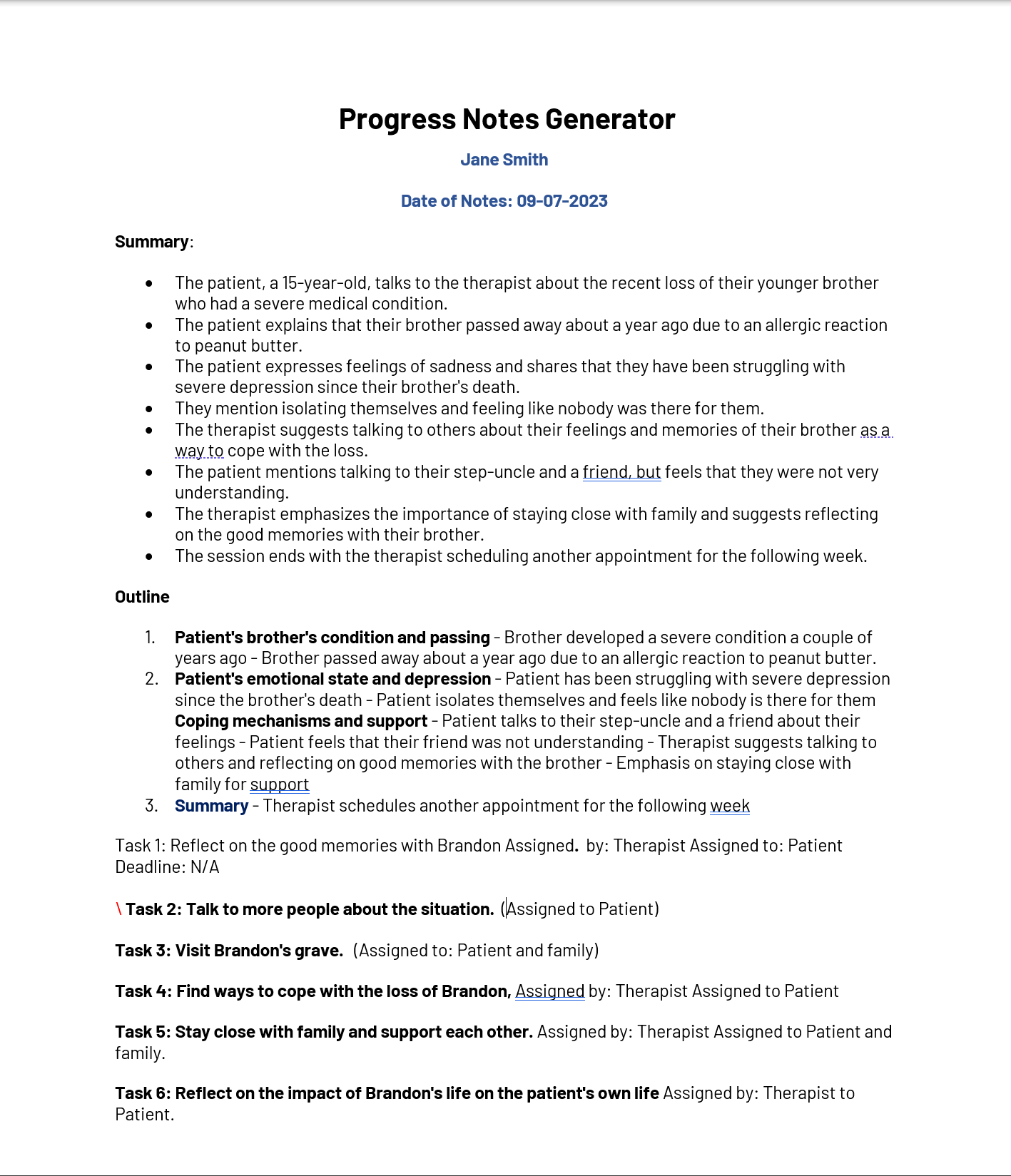 The Progress Notes Generator organizes your notes in a highly usable format:
Summary of Session

Important Points

Tasks Assigned

Indicators of Progress

Indicators of Obstacles

Indications that Urgent Action Needs to be Taken

Analysis of Homework

Analysis of Data Collection

 Once the notes are generated, they can edited, saved to a client's timeline, or converted to a PDF to print or save to your files. 
Your Progress Notes are completely editable. You may want to highlight some aspects of the notes or even copy and send the "tasks" to your clients.  The notes also generate a transcript of the Session with a time stamp by each Speaker's Comment. 
Please Note: The Generator can misinterpret what it hears, particularly if the quality of sound isn't good or the client doesn't speak clearly.  It is important to review/edit your notes for meaning and accuracy.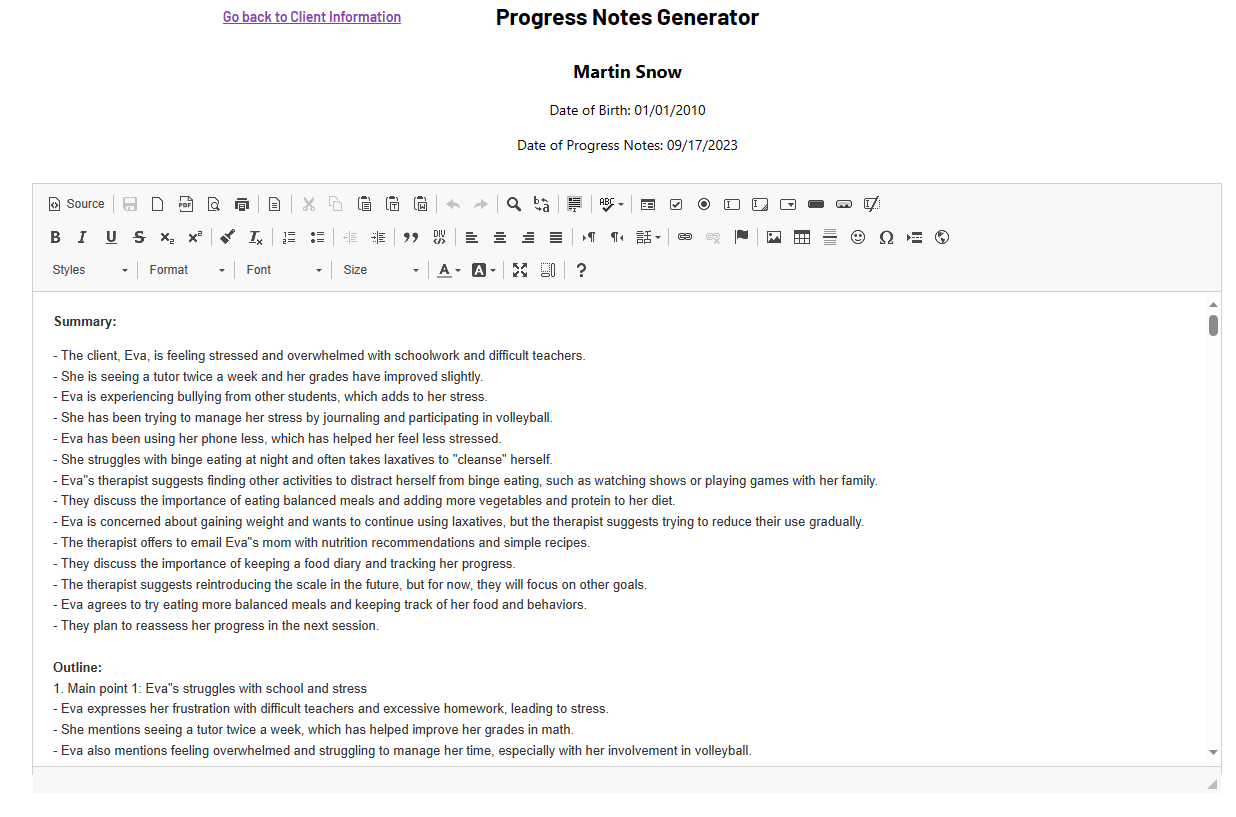 View the Progress Notes on each Client's Information Dashboard. Even when the Notes are completed, they are still editable.
You can upload any number of notes at the end of the day.  The Progress Notes Generator will automatically add them to the client's timeline.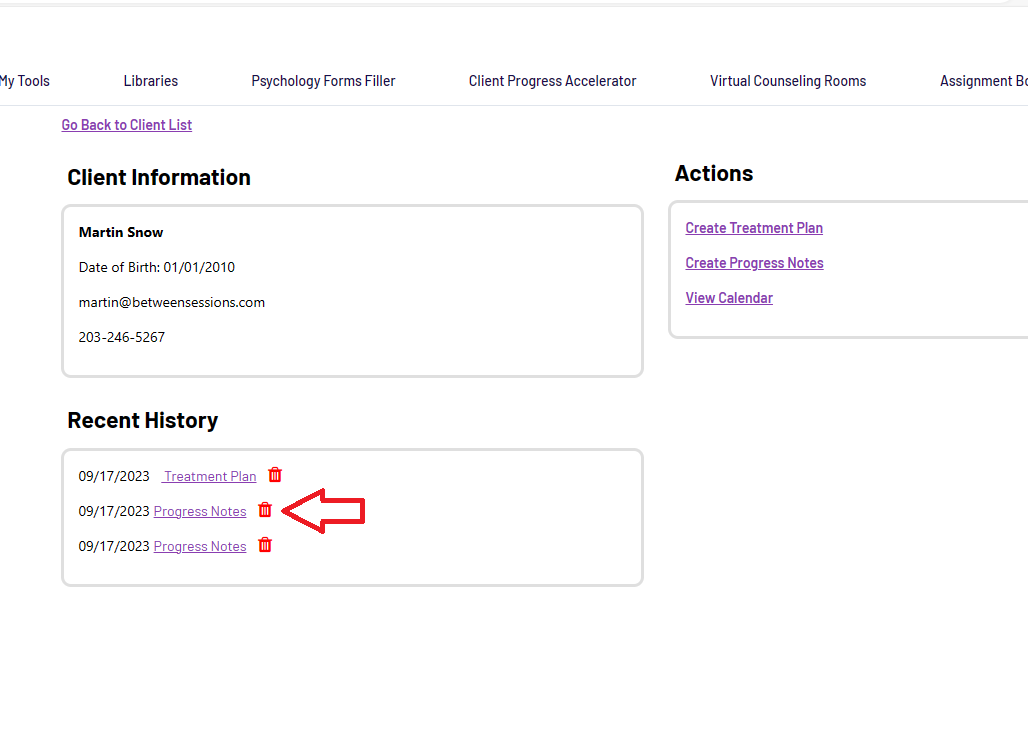 Fill in your questions below.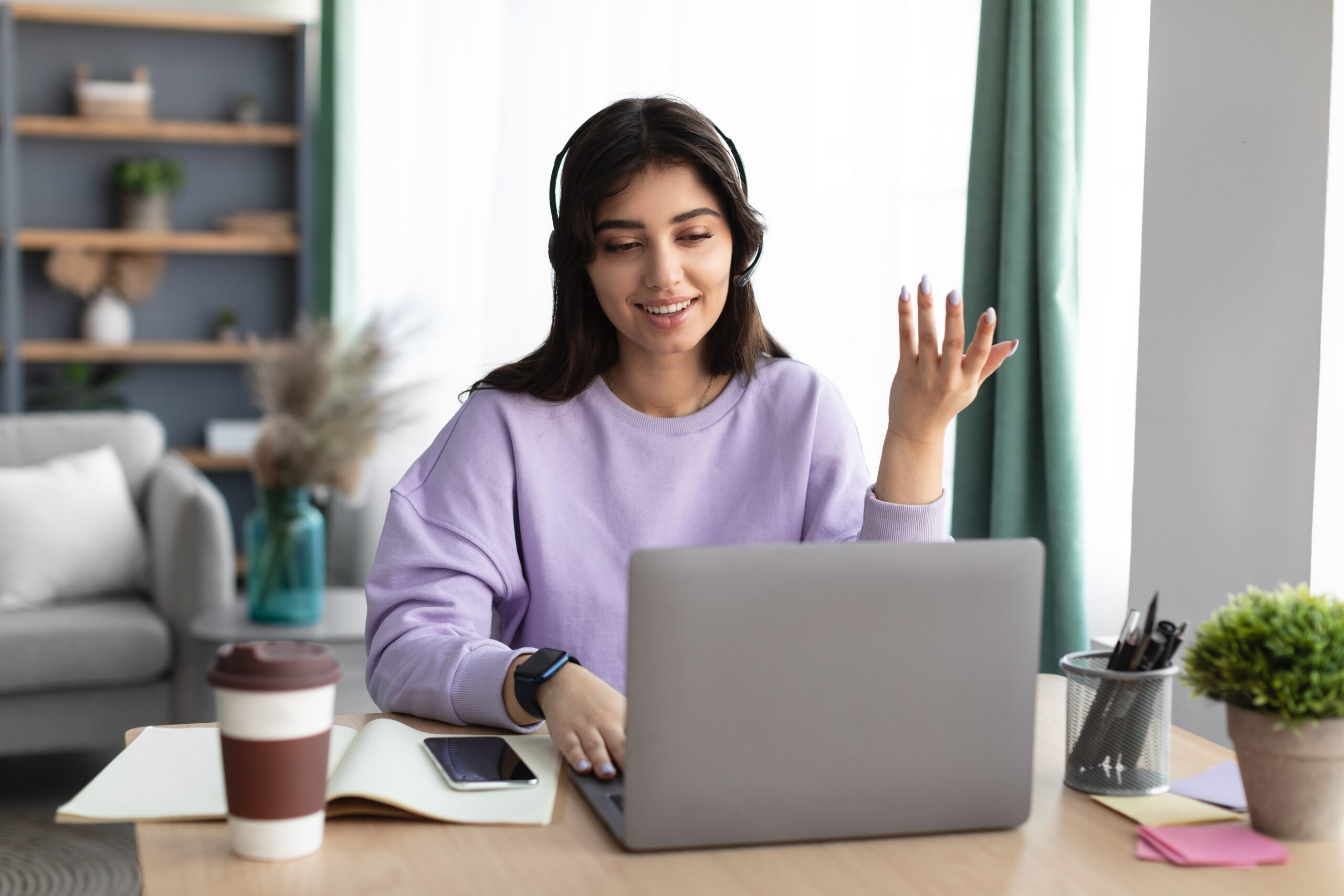 The Progress Notes Generator is included in our PsychGenius Membership, along with the Treatment Plan Generator, Interactive Telehealth and Assignment Platform, Library of Tools, and more.