The Virtual Counseling Room software is a "break-through" telehealth platform that allows therapists and counselors to interact with their clients while doing a video call and/or set up an Room to do interactive "between sessions" assignments.
You can create "Rooms" with more than a dozen Elements including animation, video, audio, digital games, and much more.
 You can add worksheets, audio, video, Youtube videos . . . . an unlimited amount of engaging tools for your clients can use. 
Schedule a Free Demonstration by Clicking Here.
Choose from one of 24 Templates or Create Your Own Client Rooms in Minutes.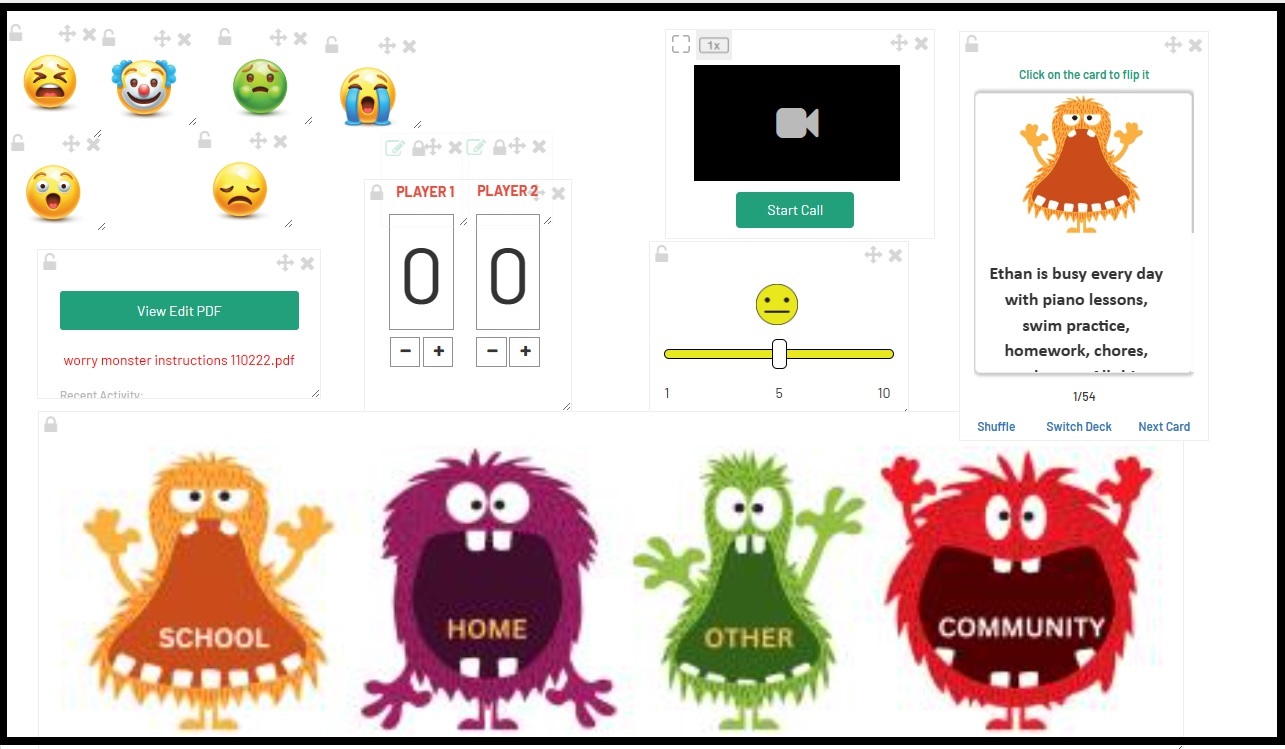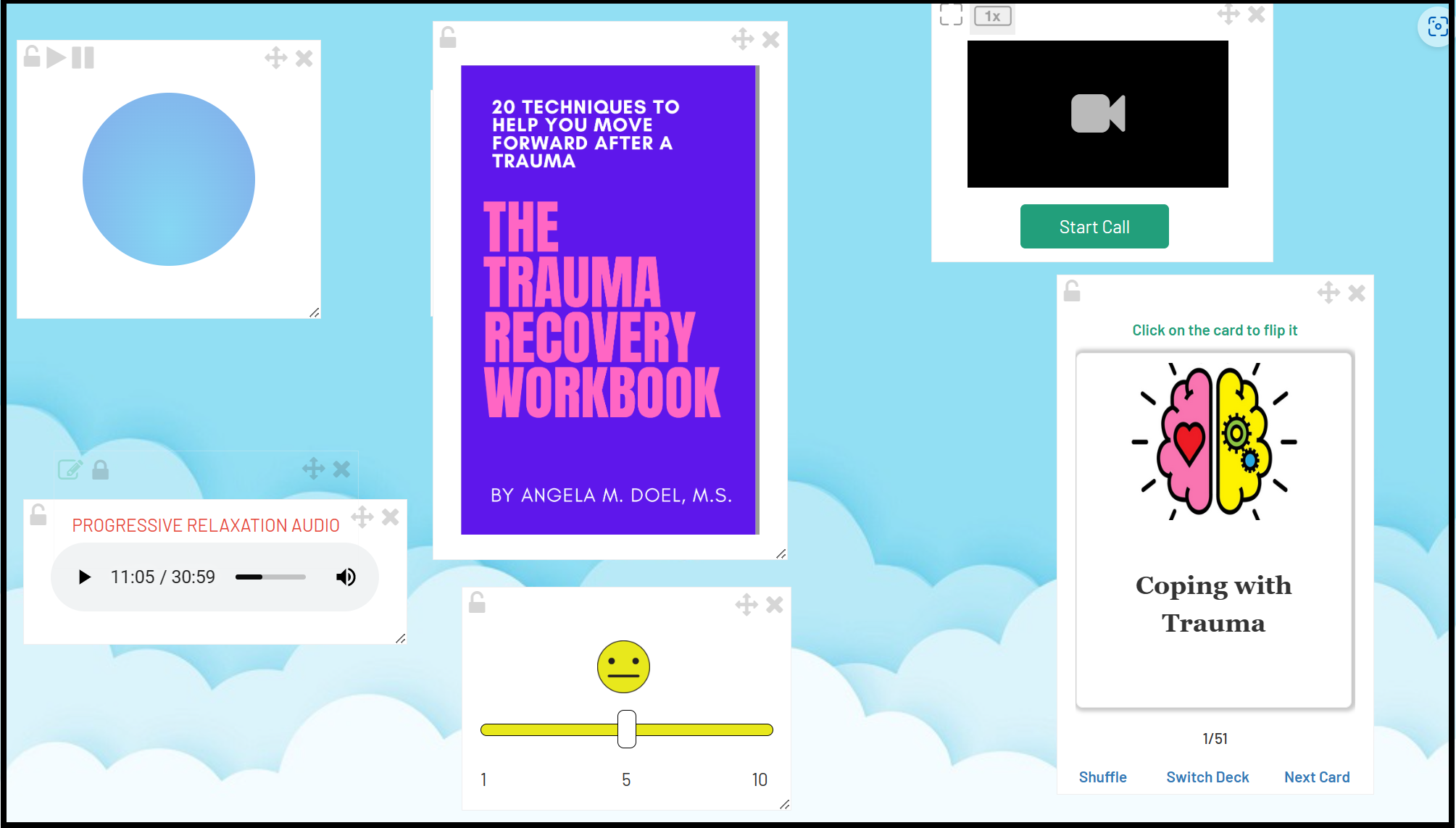 The Anxiety Monster Game For Kids
A fun way to help children learn to overcome their anxiety. Kids answer questions about their worries and anxiety and learn new coping skills as they tame their anxiety monsters. 
Trauma Recovery Room
This Room includes a workbook, card deck, breathing ball, progress relaxation audio, and rating scale.  Use it for telehealth and/or for between sessions assignments.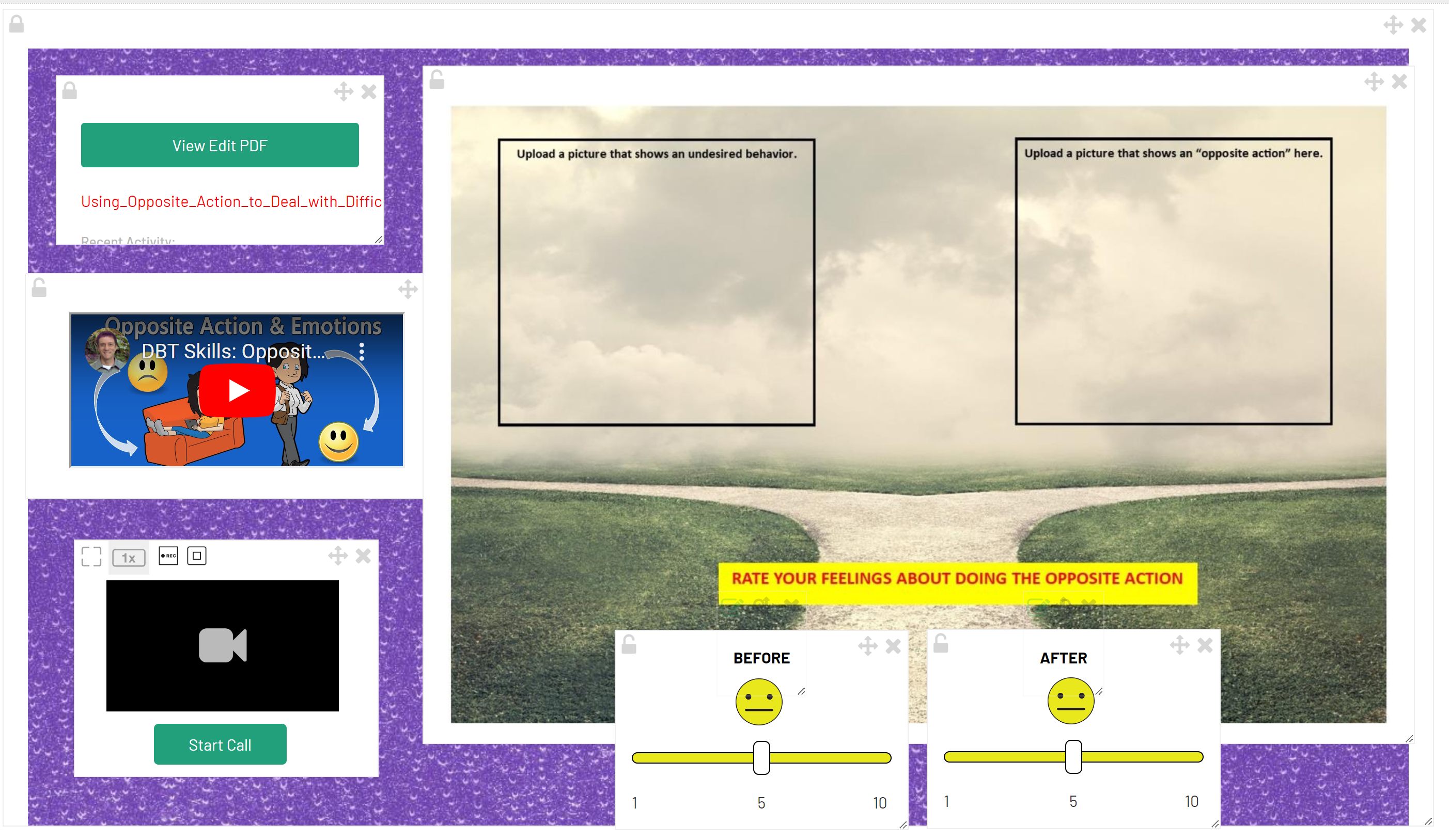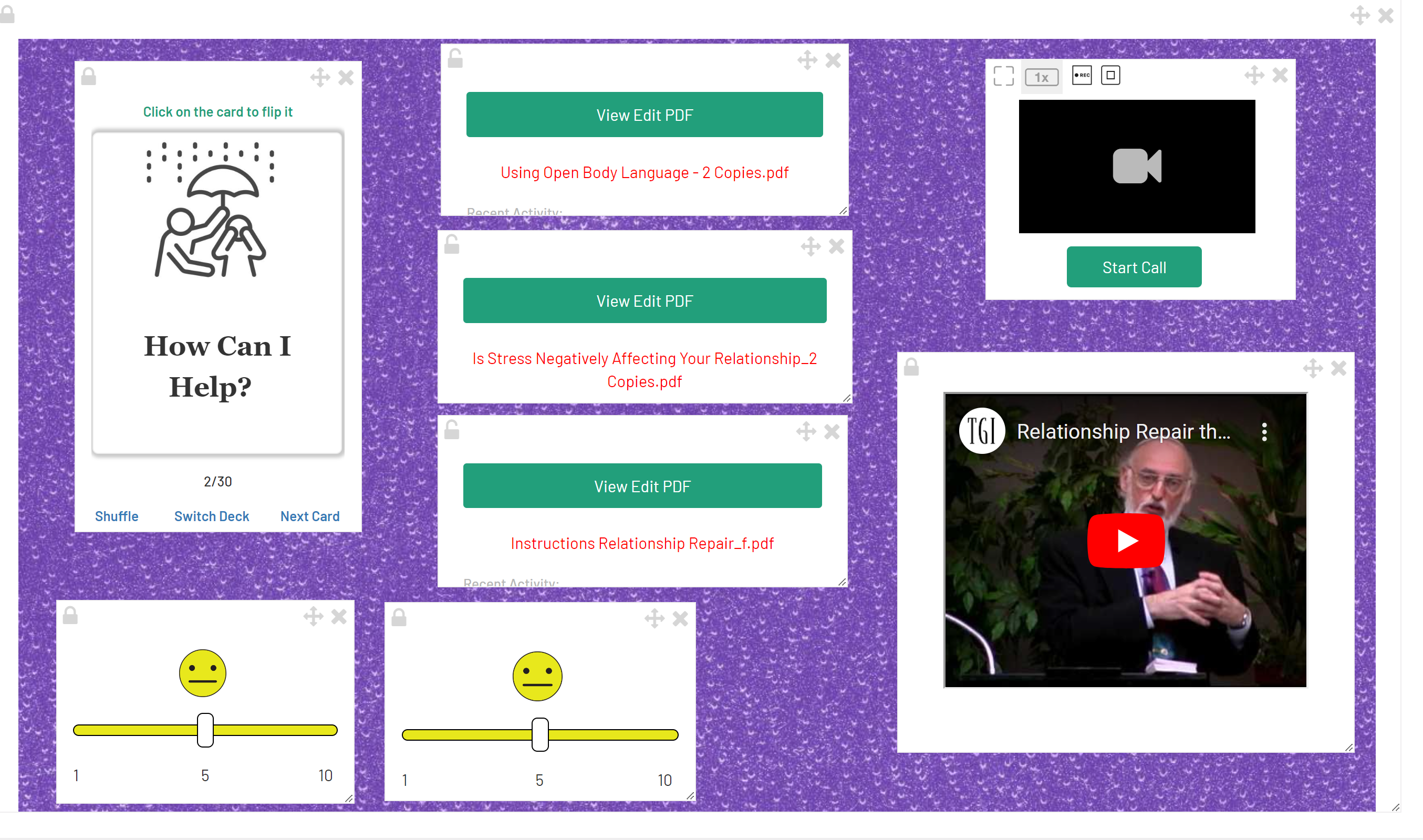 The Opposite Action Room
This Room is used to teach clients the DBT skill of Opposite Action,  Clients are asked upload a picture or image of an action that is causing them problem and then to do the same thing with an Opposite Action. The video explains the principles behind this effective technique. 
The Relationship Repair Room
This Room teaches couples the Relationship Repair technique as promoted by John and Louise Gottman.  It includes a deck of ideas to help couples reconnect and a video of Dr. Gottman explaining the technique.  The Room also includes a worksheet on understanding how body language can affect communication. 
Our Template Rooms are just the beginning of how you can augment your treatment with the Virtual Counseling Rooms. Here is a sample of the Elements you can add to any Room with just one click.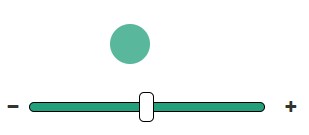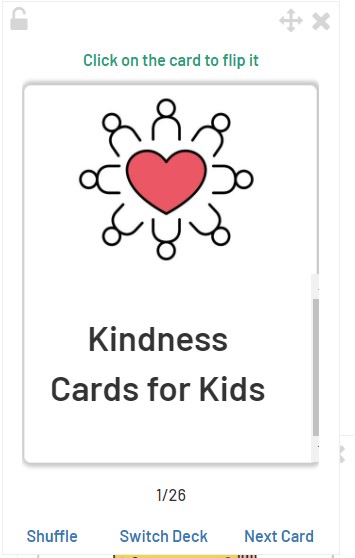 25 Different Card Decks (Or Make Your Own)