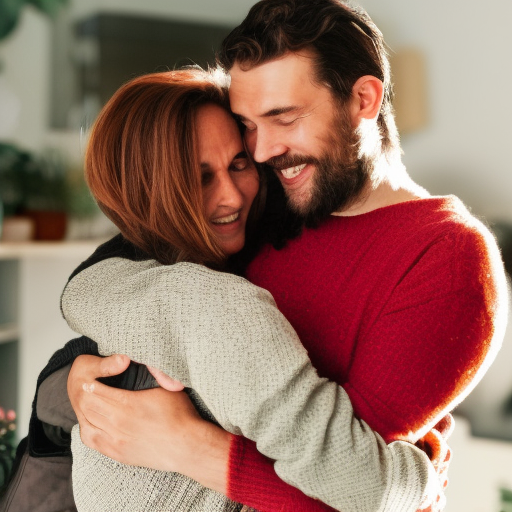 Letting go of past hurts is a critical skill in any relationship, and for couples, it is critical if the relationship is going to continue to thrive and flourish. Forgiveness is a conscious decision to release feelings of resentment, and it is an important tool in processing hurt and moving forward. Even though your clients may find forgiveness difficult, it is an essential element in healthy relationships. Forgiveness may be one of the most important ways to keep a relationship strong. In fact, the capacity to seek and offer forgiveness is one of the most significant factors contributing to marital satisfaction and a lifetime of romantic love.
Forgiveness is more difficult if your client's partner is not remorseful, but they will still find value in forgiveness. Some transgressions are so damaging relationships cannot survive, yet forgiveness can still play a role – even if divorce is inevitable. Forgiveness is not the same as forgetting what happened, condoning bad behavior, giving up claims to a fair settlement, or reconciliation. First and foremost, it will help your client heal. Here are some scenarios I observed in my work with couples (names have been changed).
Lisa scheduled a session because she was having difficulty moving on and forgiving her husband Jack for racking up gambling debts. Jack was in treatment for his gambling problem, but Lisa simply could not forgive him for damaging their finances.
Lucy and Phil came to see me because Lucy had a short-term affair with another man. Phil was angry and their relationship deteriorated because he could not let go of the pain of betrayal and forgive her.
Chris realized her partner was lying to her about issues – big and small. She believed trust was damaged beyond repair and that breaking up was the only solution.
Being 'unforgiving' takes a physical and mental toll. Holding onto old hurts, disappointments, annoyances, betrayals, insensitivity, and anger wastes your clients' time and energy. Nursing the hurt can eventually turn into resentment, hatred, contempt, and bitterness.
We know it's important to practice forgiveness. Researchers at Johns Hopkins report practicing forgiveness can reduce the risk of heart attack, lower cholesterol levels, improve sleep, reduce pain, lower blood pressure, as well as decrease levels of anxiety, depression, and stress.
As I demonstrated with my clients, you too can teach your clients various techniques that can help them foster forgiveness. Teach clients to:
be open and receptive to forgiveness.
make a conscious decision to forgive.
think of a calming place when they are distressed about the situation.
do something to distract themselves when flashbacks of the betrayal trigger negative thoughts and upsetting emotions.
refrain from constantly bringing up the situation with their partner or using it as ammunition in an argument.
accept they may never know the reason for the hurtful behavior.
avoid seeking revenge or retribution.
remember that forgiveness does not mean they condone hurtful behavior.
be patient with themselves as the forgiveness process can take time.
If your client caused hurt or betrayed their partner, they can begin to rebuild trust by asking for forgiveness. They can:
show true remorse for the pain they caused.
make a commitment to avoid repeating hurtful behavior.
accept the consequences of the action that created the hurt.
be open to making amends.
make a heartfelt verbal apology.
create an action plan to make things right.
be patient with their partner.
Here is an exercise you can do with your clients in session.
Ask your client to write down three ways distressing emotions have impacted (or are still impacting) their marriage.2. Explore ways they can process these emotions, such as journaling, practicing yoga, improving their physical health, and expressing thoughts, feelings, desires, and wishes in a respectful way. Resentment increases when people bury upsetting feelings.
Discuss small steps they can take to repair the relationship and let go of grudges.4. Identify ways they can accept responsibility for their part. Perhaps they owe their partner an apology as well.
Challenge beliefs and self-defeating thoughts about holding on to painful feelings. Processing what happened can release resentment.
Focus on accepting that people do the best they can (this does not mean condoning others' hurtful actions).
Help them practice forgiveness by actively thinking like a forgiving person, letting go of grudges, and stop playing the role of victim.
BetweenSessions.com offers many worksheets for couples to help your clients included with your Library of over 2,500 tools. We also offer a Room in our Virtual Counseling Rooms software where couples can practice forgiveness.
Click here for two free worksheets on Practicing Forgiveness and Creating a Forgiveness Ritual.
Angie Doel is the head writer at Between Sessions Resources and she has published several therapeutic assignment workbooks. She practiced as a psychotherapist and life coach for several years prior to her writing career.