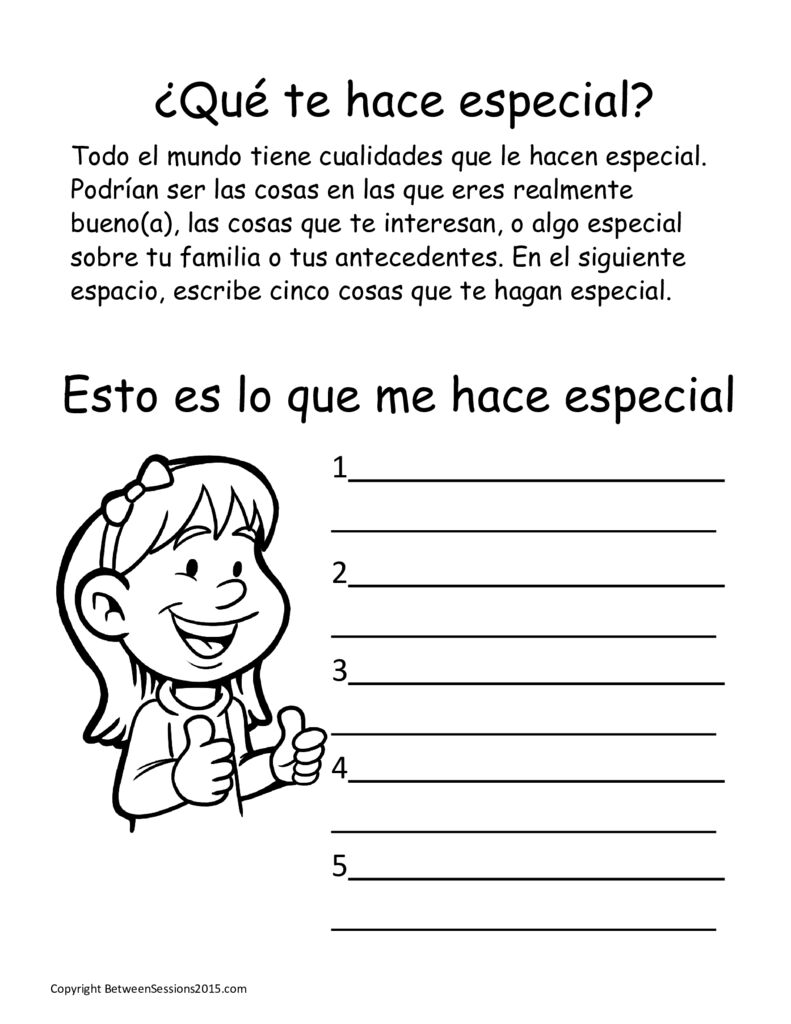 What makes you special (Spanish)
This worksheet asks children to think about five things that make them unique. It can be used to help children understand their strengths and to spark a discussion about how everyone has special qualities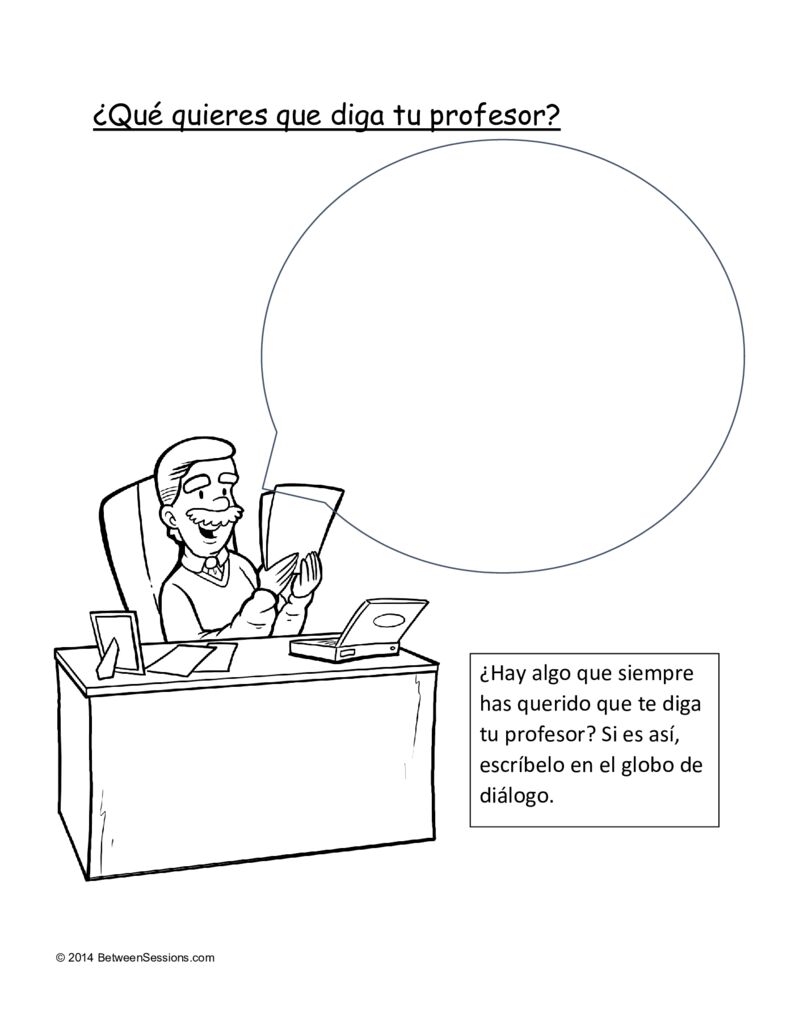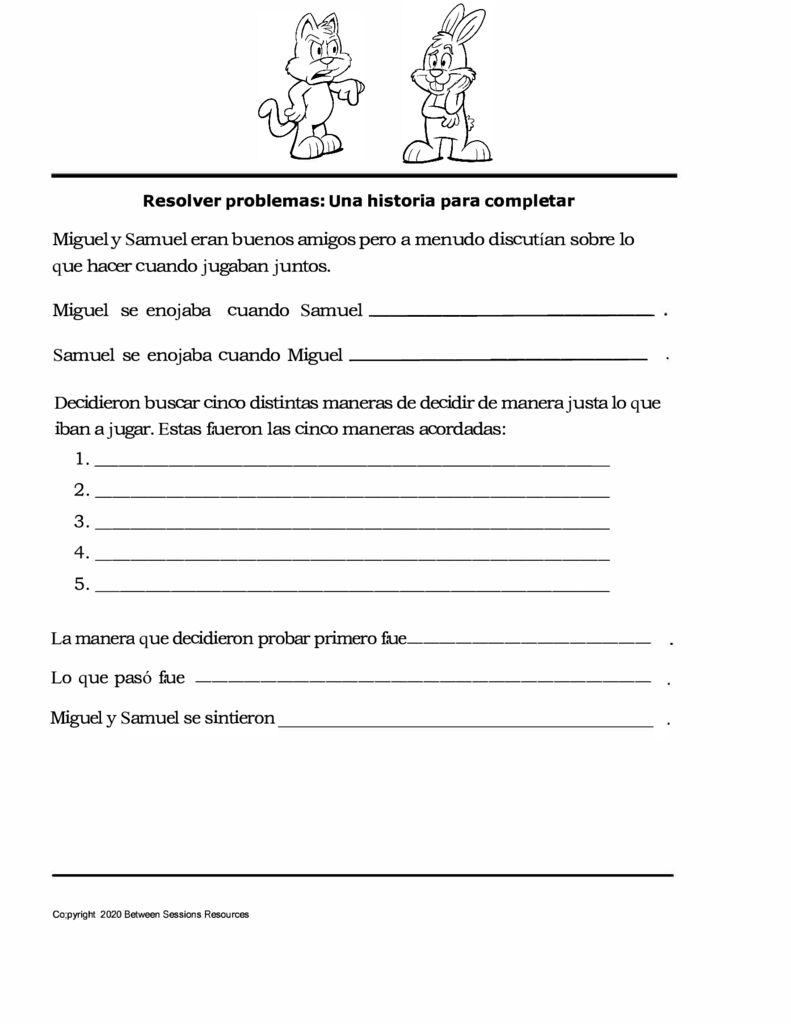 Solving Problems- Kids (Spanish)
This fill-in-the-blank story asks children to think about ways to compromise when two children want different things. (problem-solving, compromise, sibling rivalry,0520)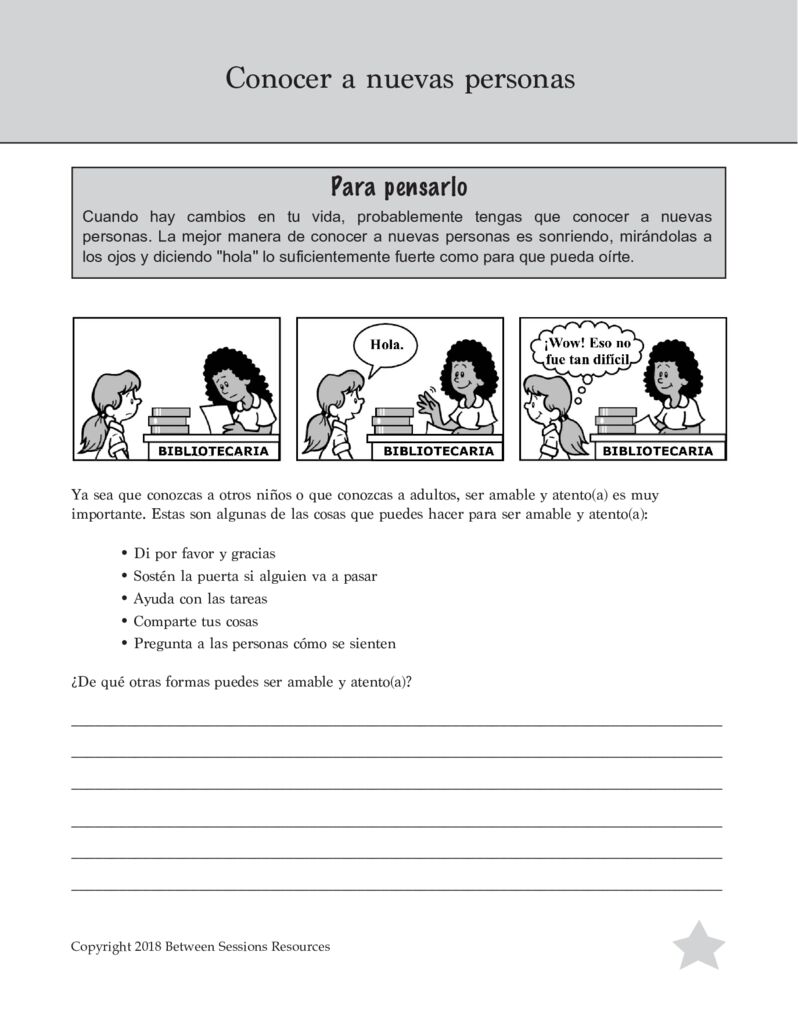 Meeting new people (Spanish)
This worksheet is designed to help children understand how to behave when they meet new people, stressing the importance of being polite and helpful. This activity can be particularly helpful for children in transition, such as starting a new school. (social skills, Asperger Syndrome, ADHD,0119)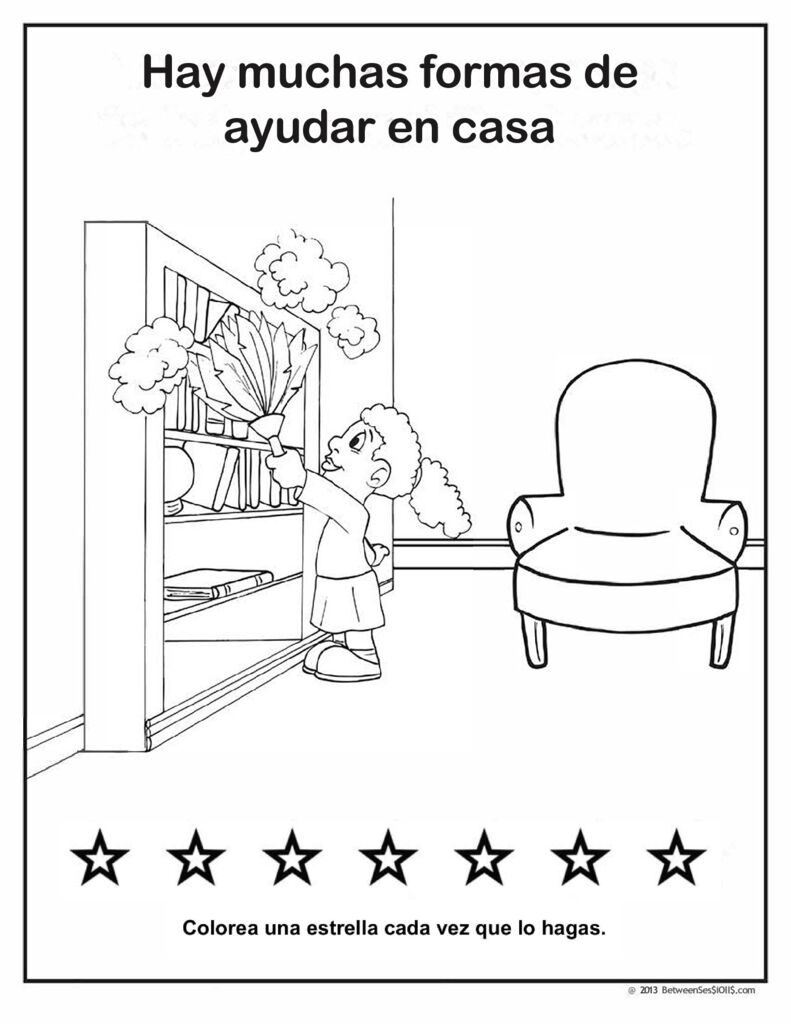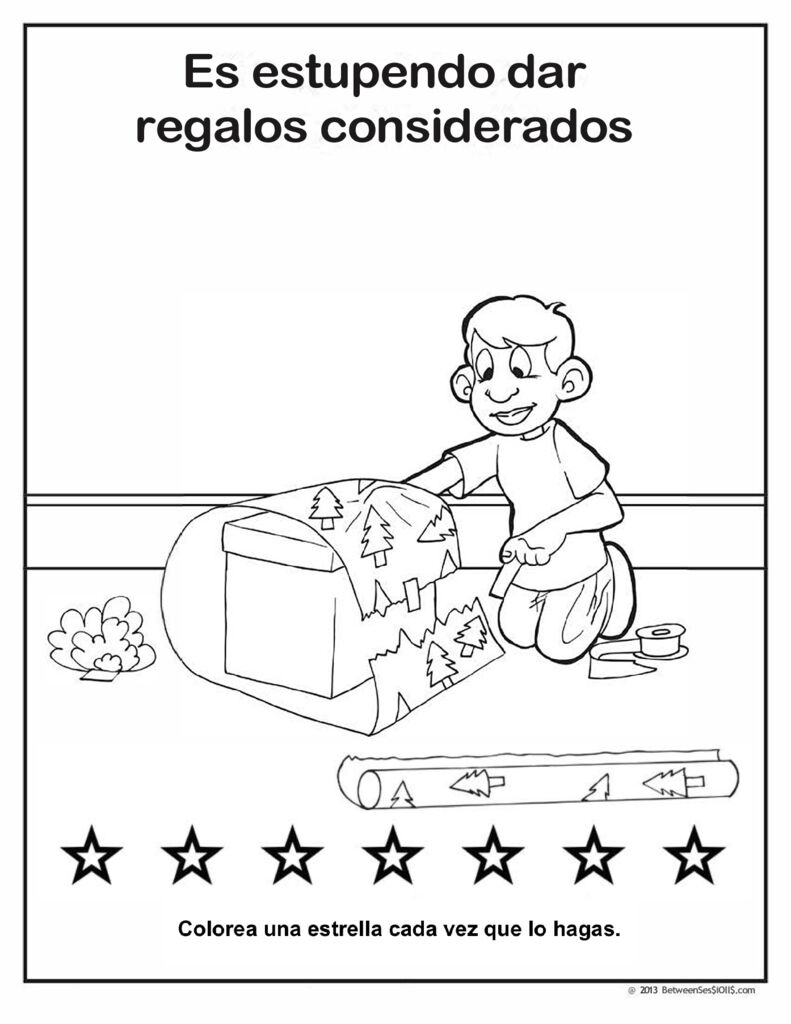 It's great to give thoughtful gifts (Spanish)
This coloring sheet can be used to introduce the concepts of thoughtfulness and consideration to children. It can also be used as a mini-behavior program, letting children color in a star every time they do something thoughtful.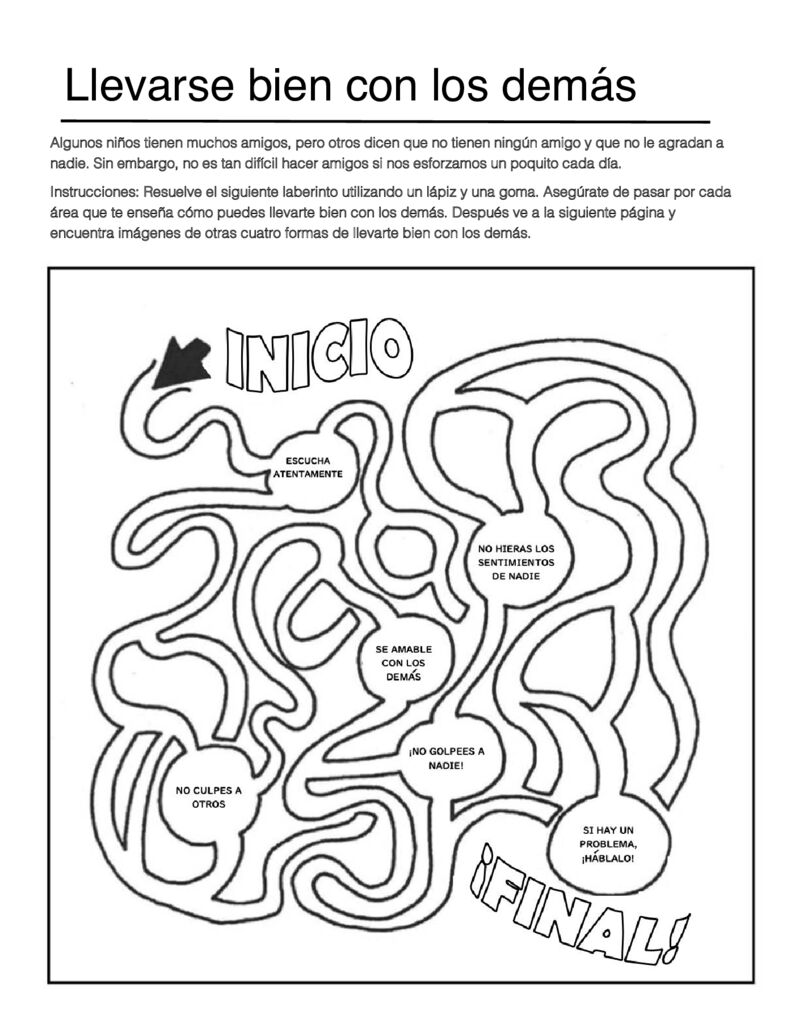 Getting Along with Others
This worksheet is designed to help children understand and practice the behaviors that will help them make friends and get along with others.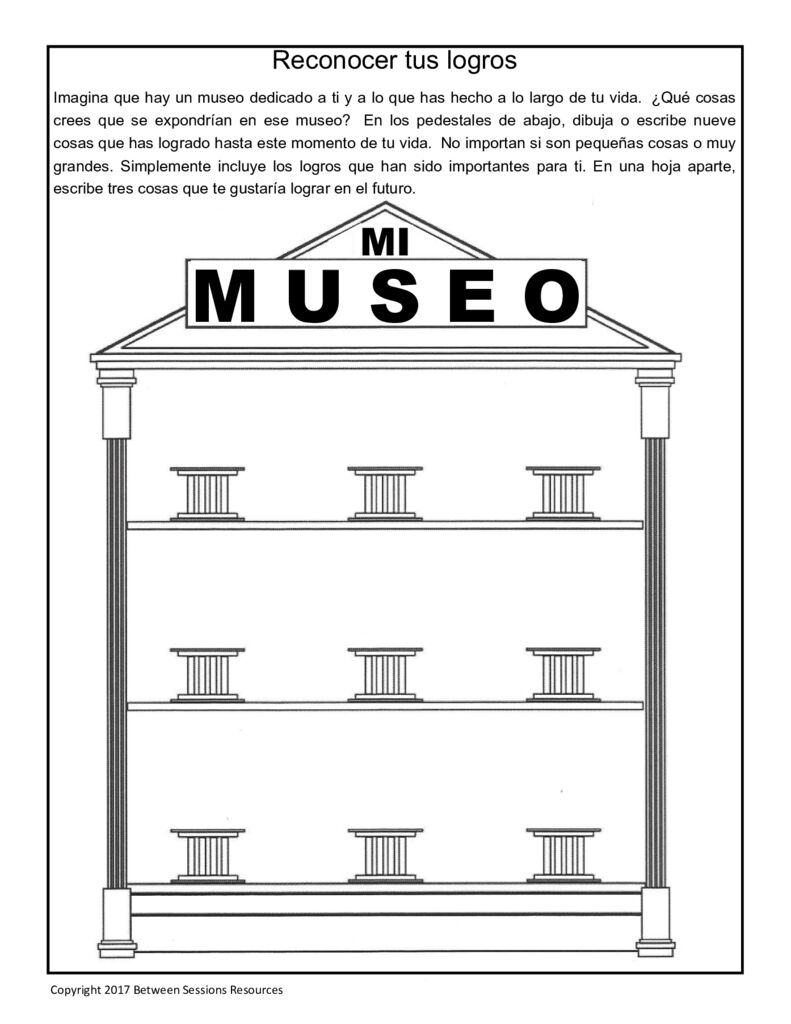 Thinking About Your Accomplishments (Spanish)
This worksheet is designed to help people think about what they have accomplished in their lives and what they hope to accomplish in the future. It uses the metaphor of a museum and asks people to draw or write nine accomplishments they would put in their museum.