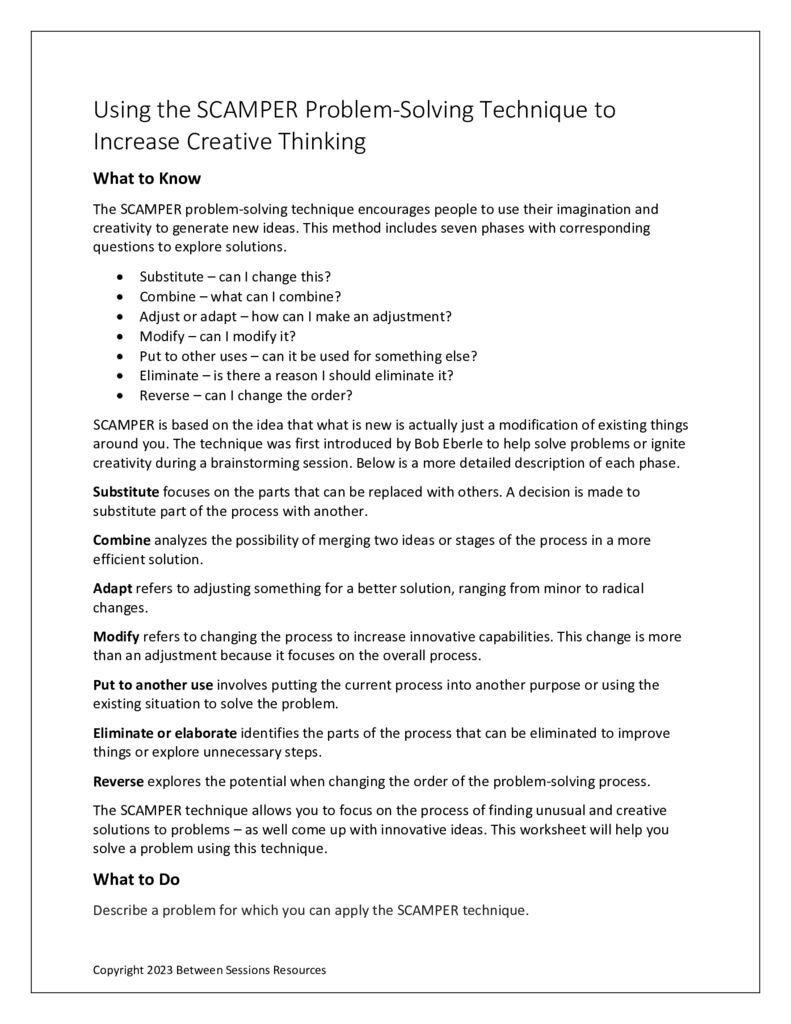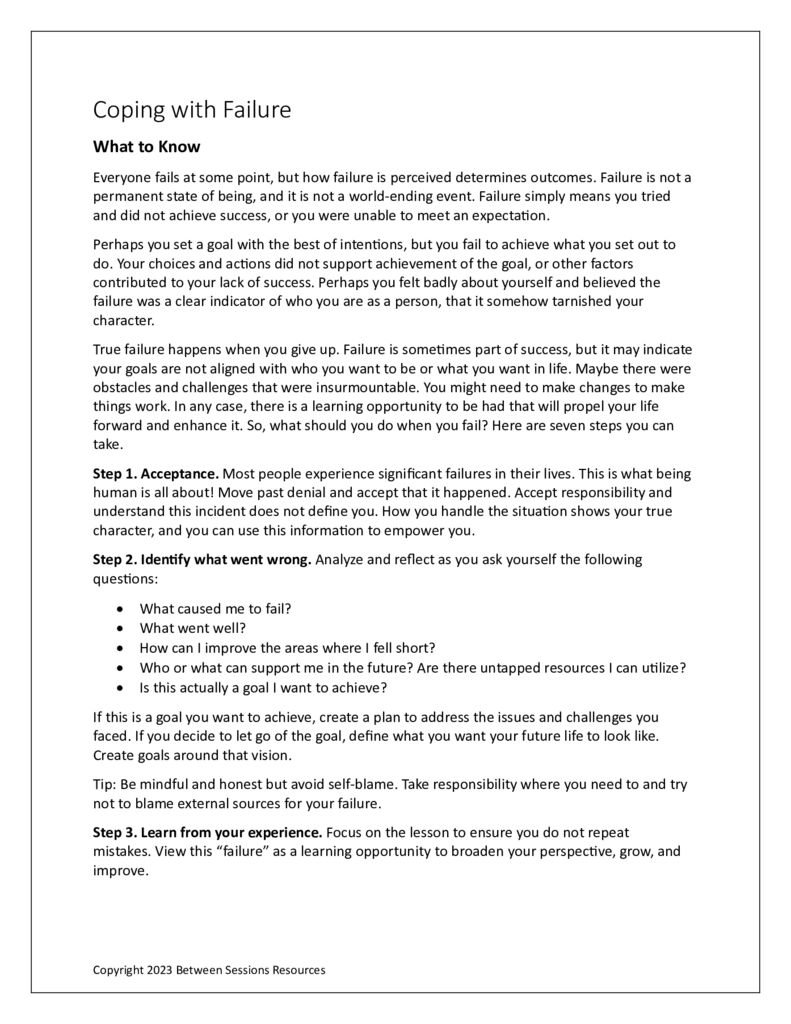 Coping with Failure
This worksheet is designed to help people cope with failure using a 7-step process. (0123, depression, work issues, self-esteem, self-efficacy)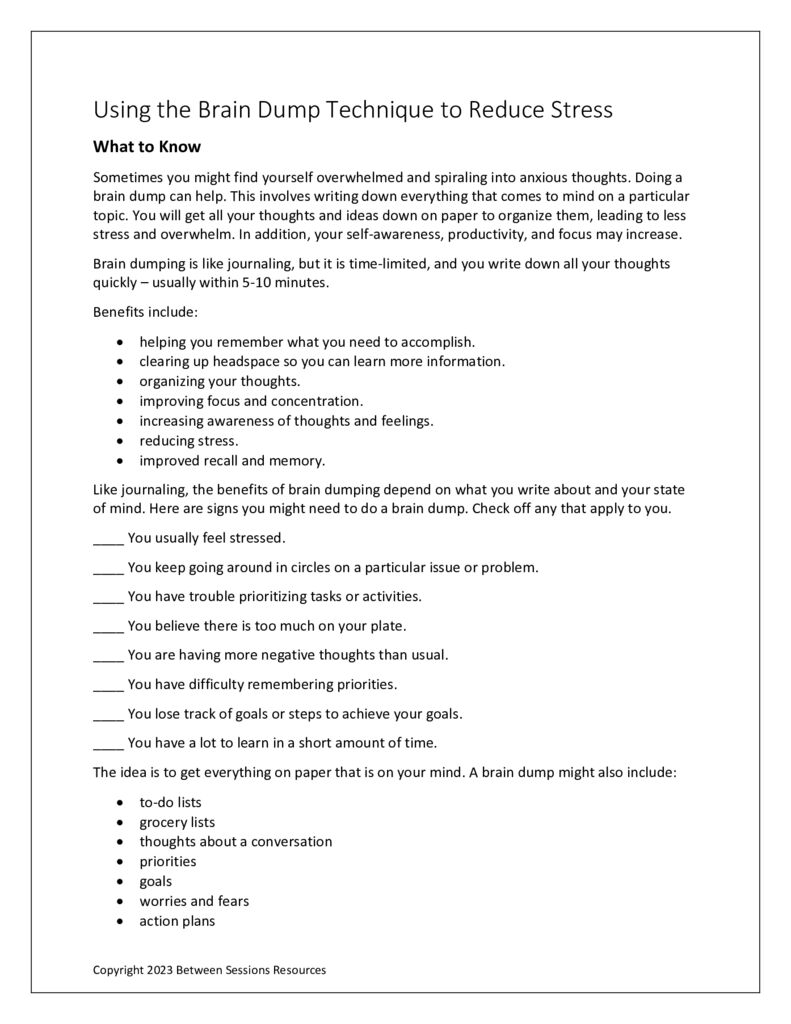 Using the Brain Dump Technique to Reduce Stress
This worksheet describes a stress reduction technique that involves writing down everything that comes to mind on a particular topic.  A brain dump could include thoughts about a conversation, goals, worries, fears, or a list of things that are bothering you.   The worksheet describes four categories of brain dumps.  It encourages people to use a notebook or journal to practice this technique each day for two weeks and record their feelings. (0122, stress reduction, journaling)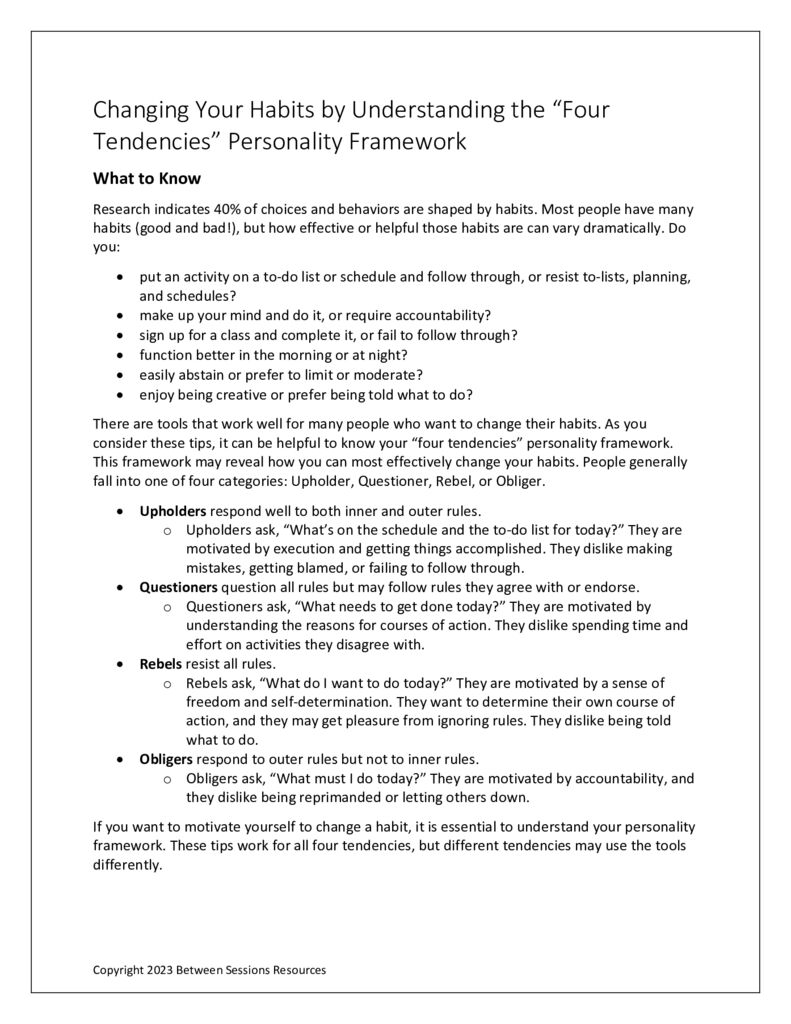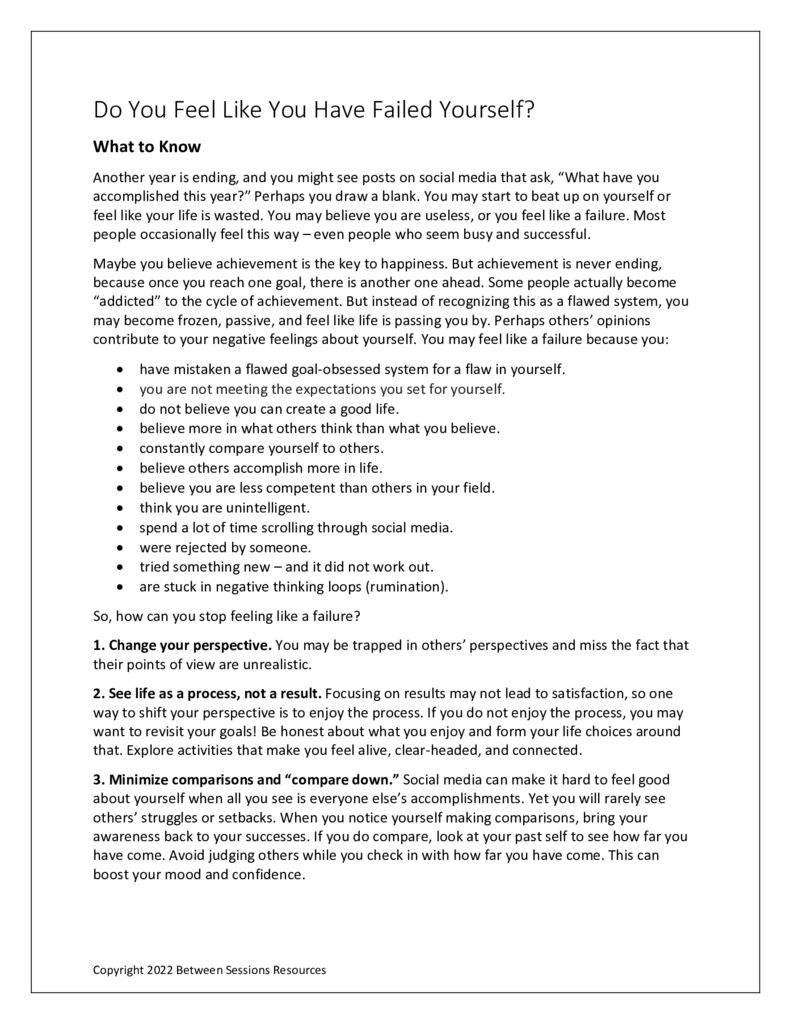 Do You Feel Like You Have Failed Yourself?
This worksheet is designed for people who are down on themselves because they have not accomplished all that they wanted. The worksheet helps people see that this attitude is not at all helpful to their well-being and gives them 10 strategies to overcome their habit of self-criticism. (1222, depression, self-esteem, negative thinking)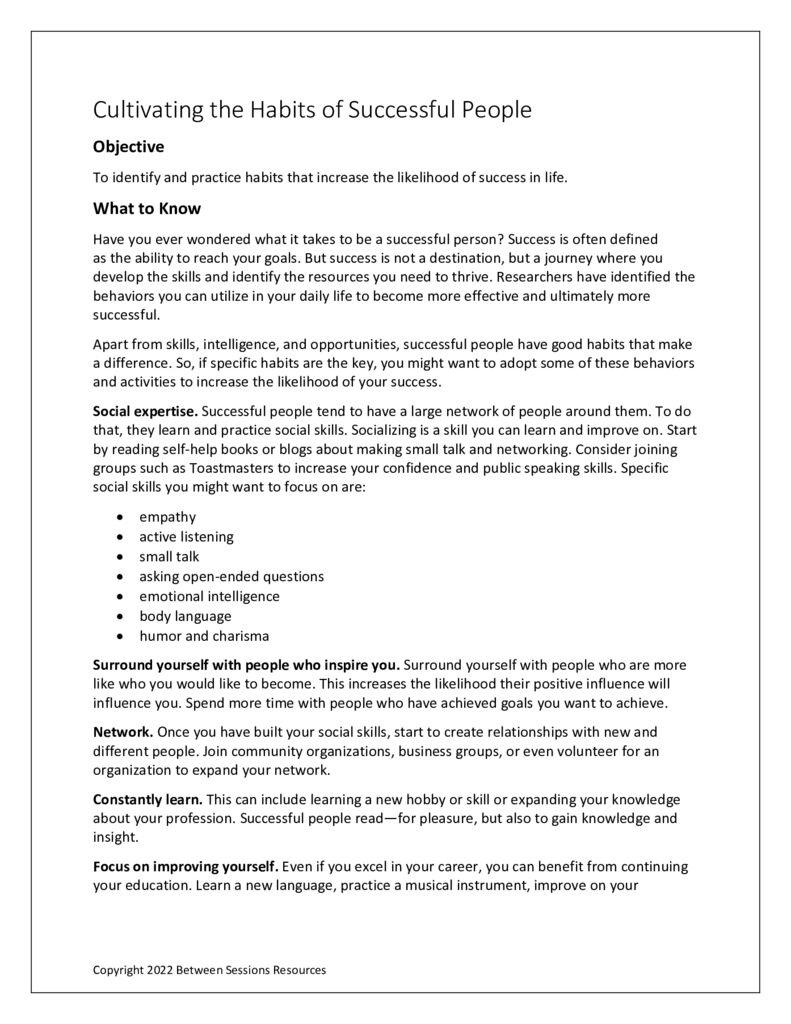 Cultivating the Habits of Successful People
This worksheet details the habits and skills common to successful people, such as social awareness, networking, a passion for learning and self-improvement, and so on.  The worksheet includes a chart for people to keep track of their success-oriented activities and behaviors. (1122, work, success, motivation, achievement, fulfillment)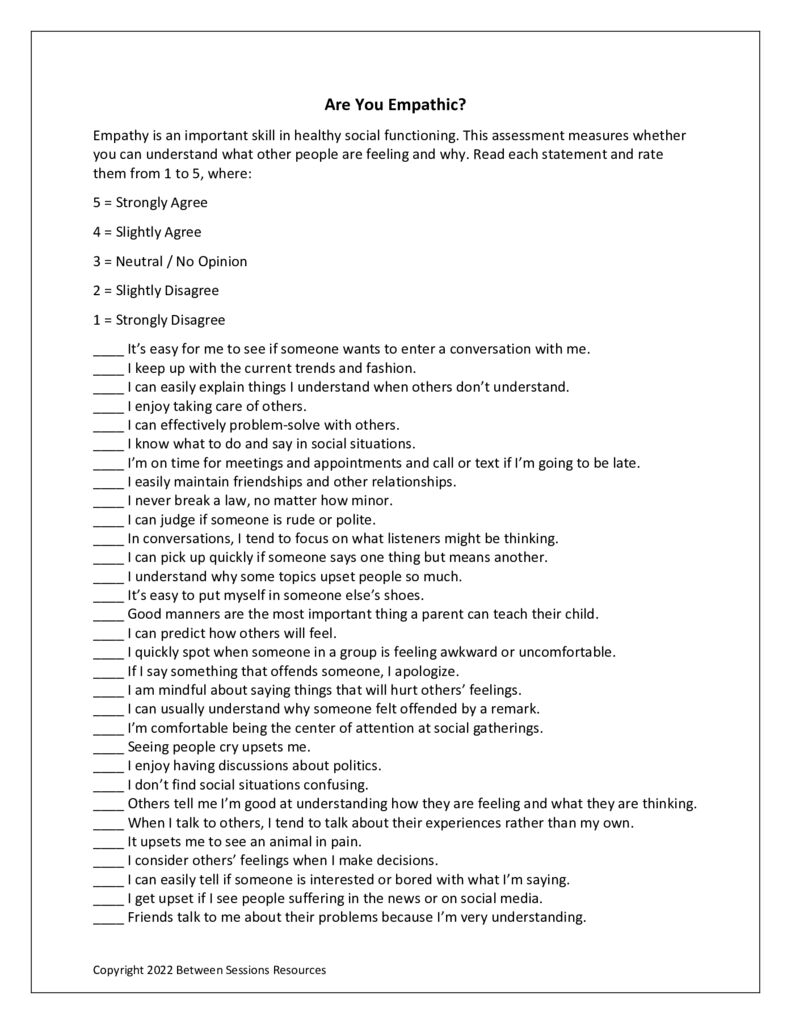 Are You Empathic?
This assessment asks people to rate statements that would reveal empathy. It then gives an interpretation of a person's score. This scale was adapted from Baron-Cohen and Wheelwright's Empathy Quotient. (0922, empathy, emotional intelligence)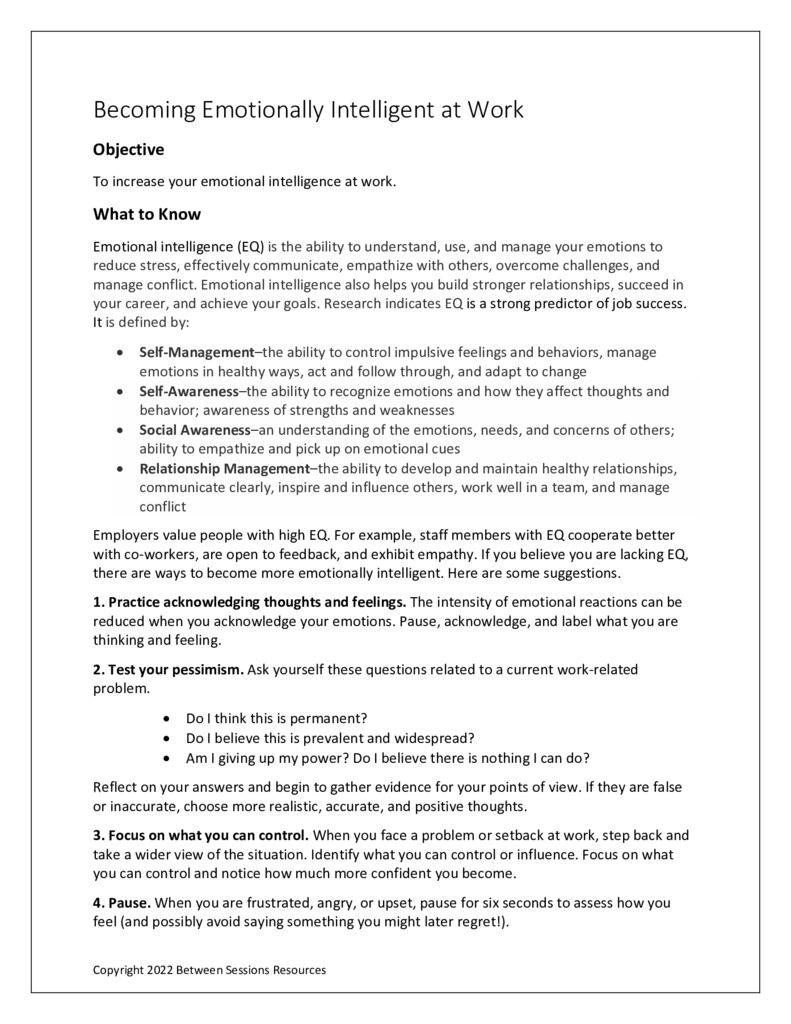 Becoming Emotionally Intelligent at Work
This worksheet explains the basic principles of emotional intelligence and gives 9 suggestions on how people can improve their EQ at work. Follow up questions help people explore how they can improve their emotional intelligence. (0822, work, employee relationships,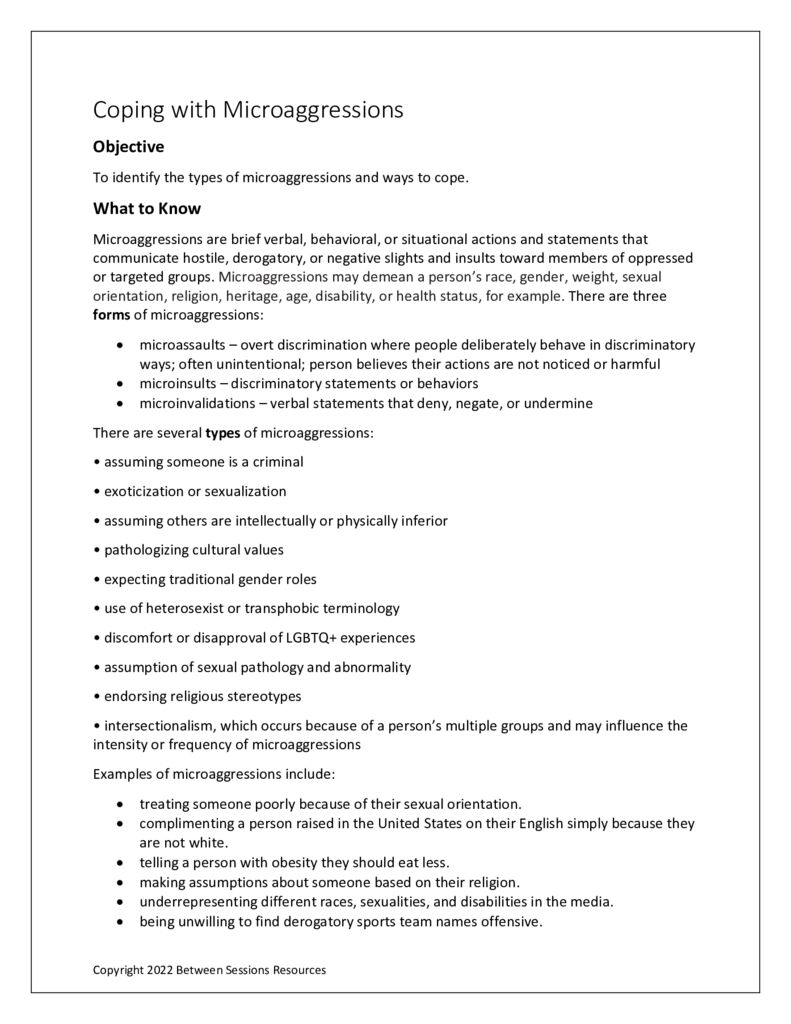 Coping with Microaggressions
This worksheet is designed to help people deal with "microagressions, " brief verbal, behavioral, or situational actions and statements that communicate hostile, derogatory, or negative slights and insults toward members of oppressed or targeted groups. Microaggressions may demean a person's race, gender, weight, sexual orientation, religion, heritage, age, disability, or health status.  The worksheet describes a process on how people can think about and react to microaggressions. (0522, prejudice, discrimination, diversity, aggression)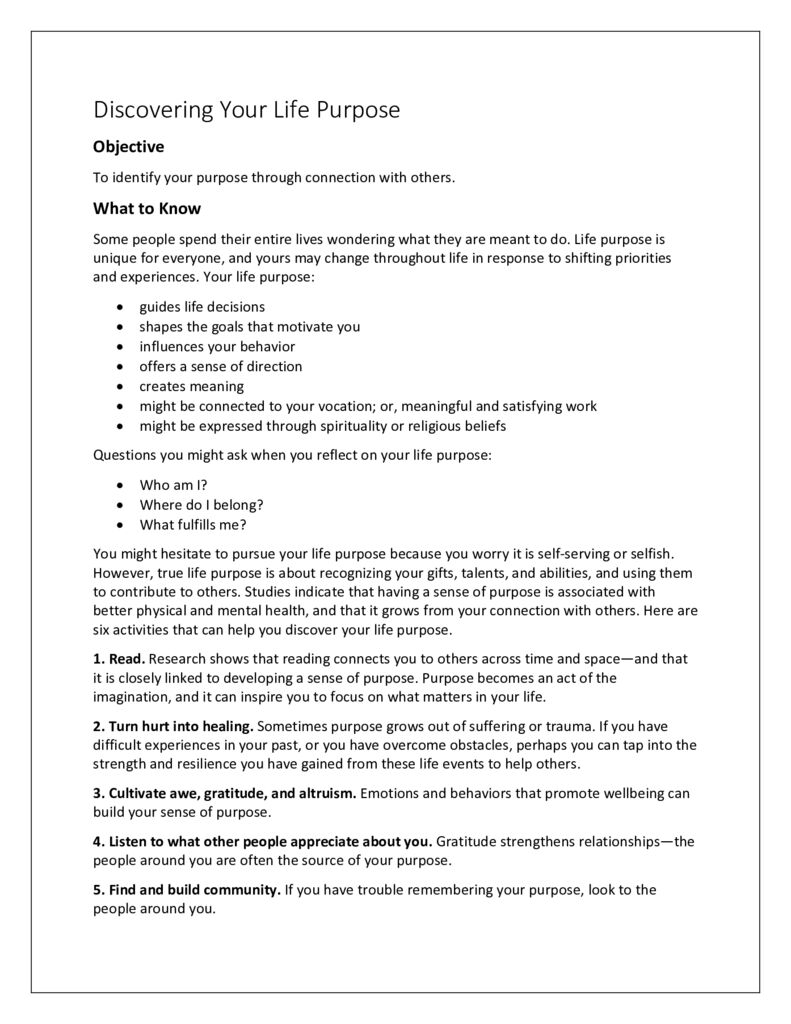 Discover Your Life Purpose
This worksheet guides people through 10 activities to help them find their "Life Purpose." Guided questions help them think about their unique strengths and gifts as well as their values. (0422, values, coaching, happiness, meaning, depression)