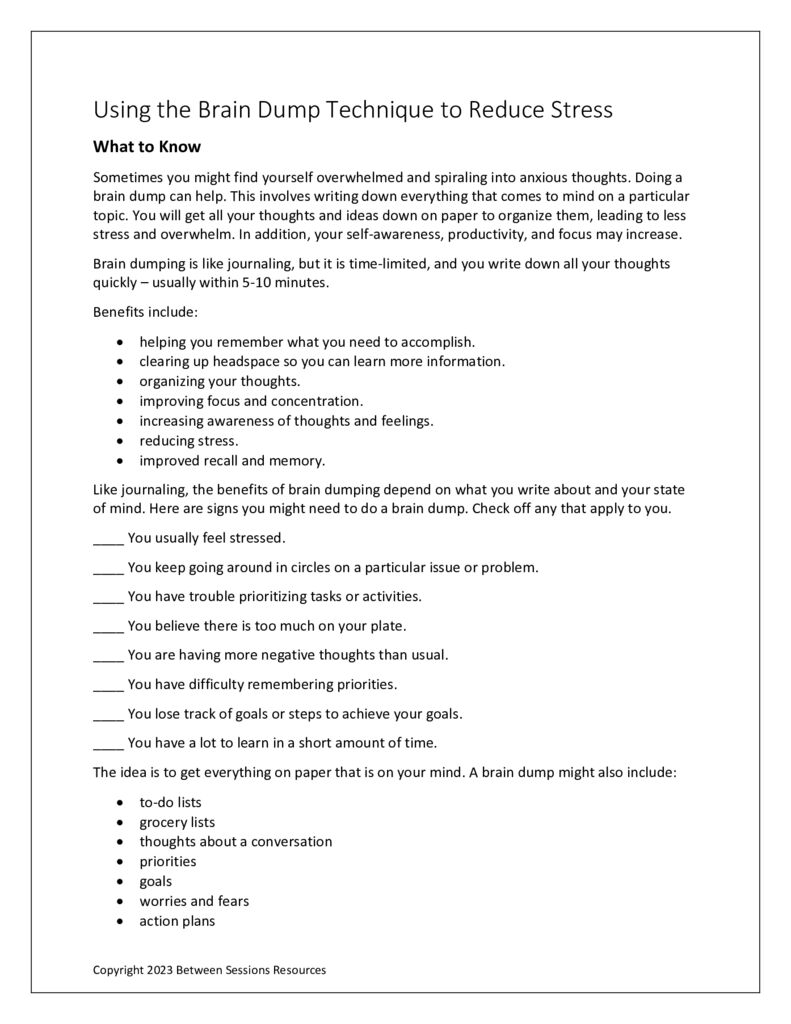 Using the Brain Dump Technique to Reduce Stress
This worksheet describes a stress reduction technique that involves writing down everything that comes to mind on a particular topic.  A brain dump could include thoughts about a conversation, goals, worries, fears, or a list of things that are bothering you.   The worksheet describes four categories of brain dumps.  It encourages people to use a notebook or journal to practice this technique each day for two weeks and record their feelings. (0122, stress reduction, journaling)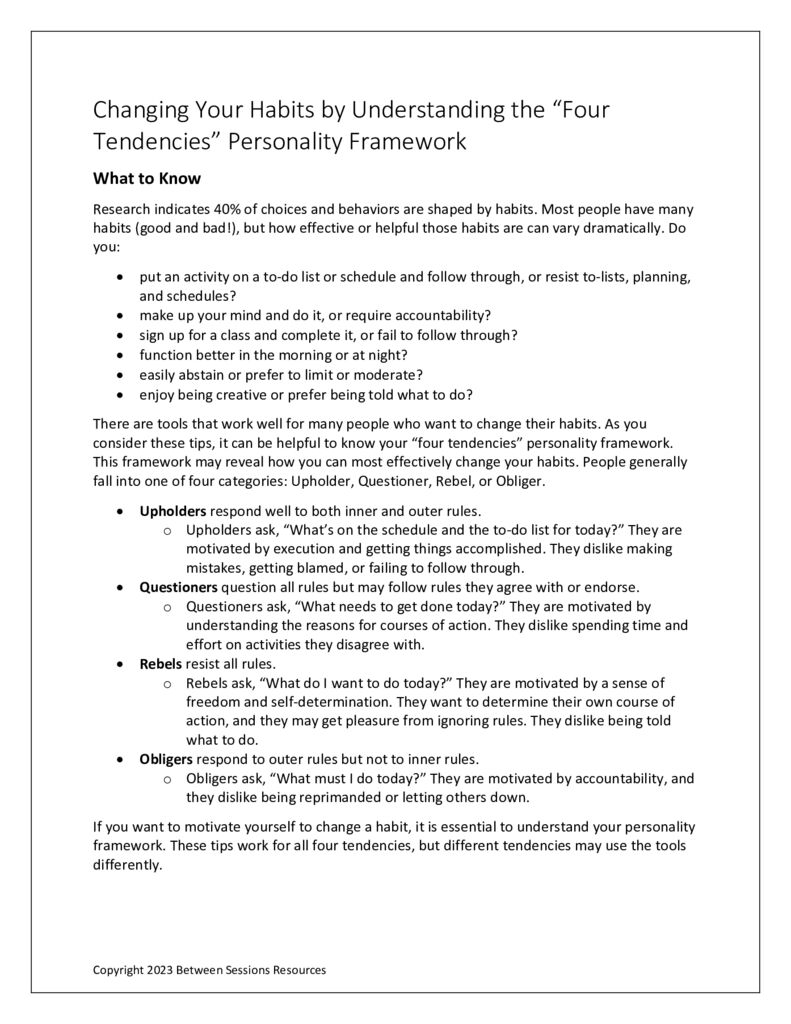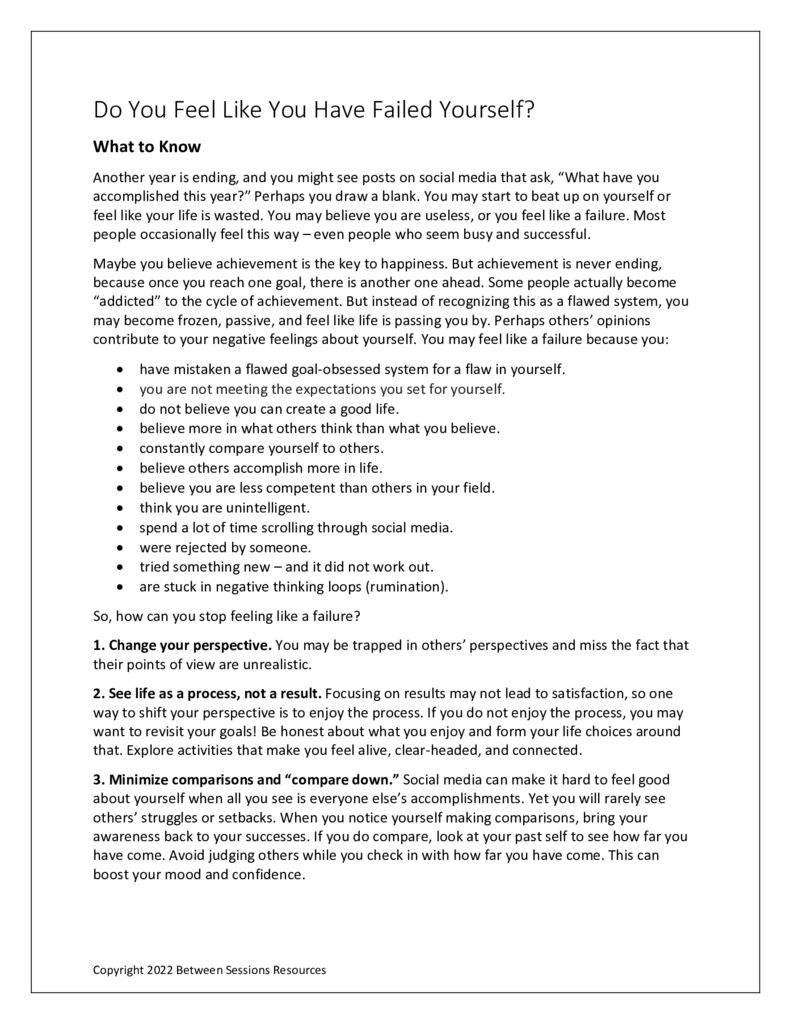 Do You Feel Like You Have Failed Yourself?
This worksheet is designed for people who are down on themselves because they have not accomplished all that they wanted. The worksheet helps people see that this attitude is not at all helpful to their well-being and gives them 10 strategies to overcome their habit of self-criticism. (1222, depression, self-esteem, negative thinking)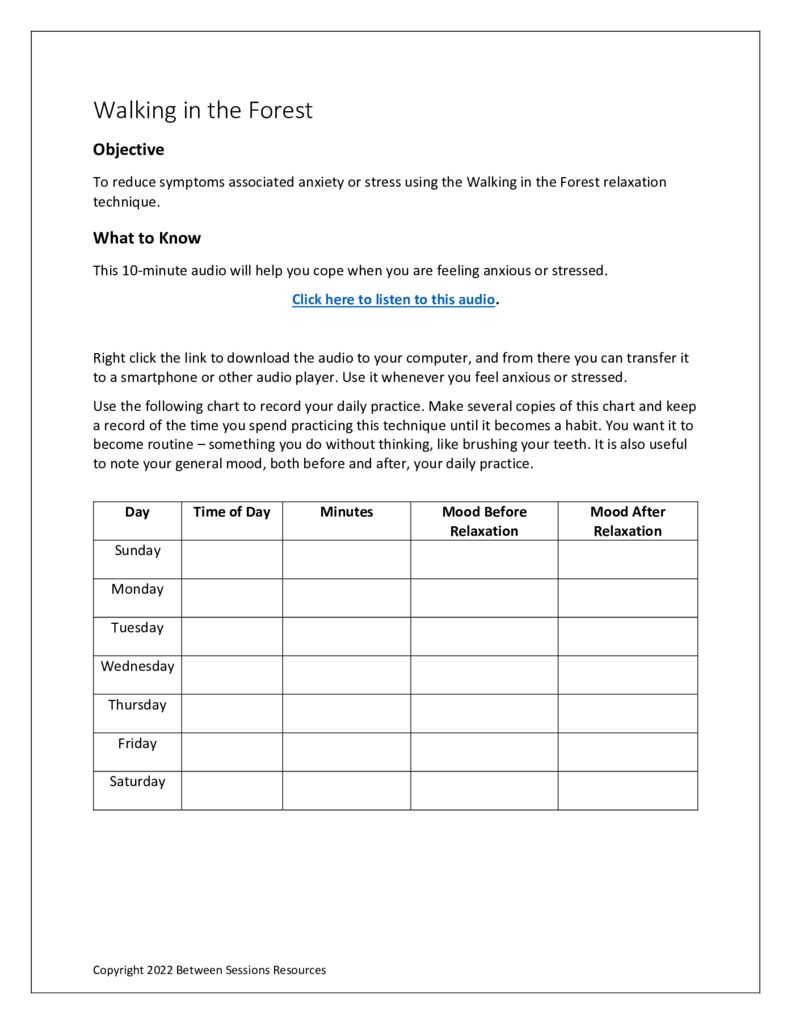 Walking in the Forest (Audio)
This 10-minute audio was created to help people cope when they are feeling anxious or stressed. (0922, anxiety, relaxation techniques, audio)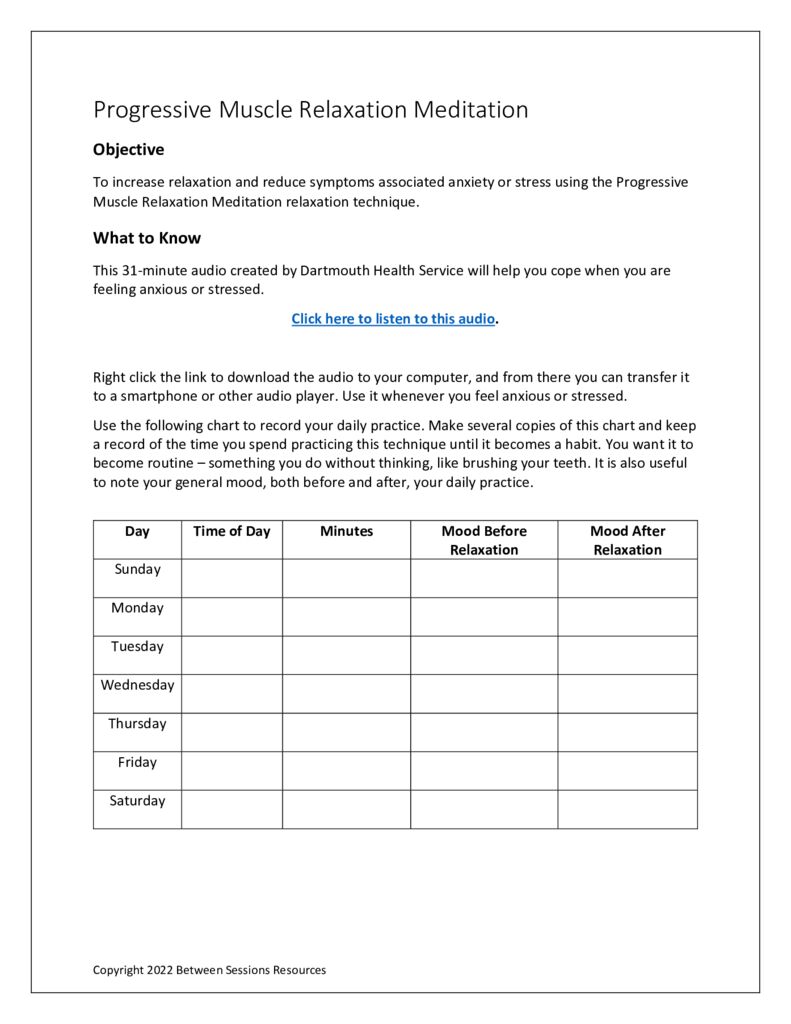 Progressive Relaxation (Audio)
This 31-minute audio created by Dartmouth Health Service will people cope when they are feeling anxious or stressed. (0822, anxiety, relaxation techniques)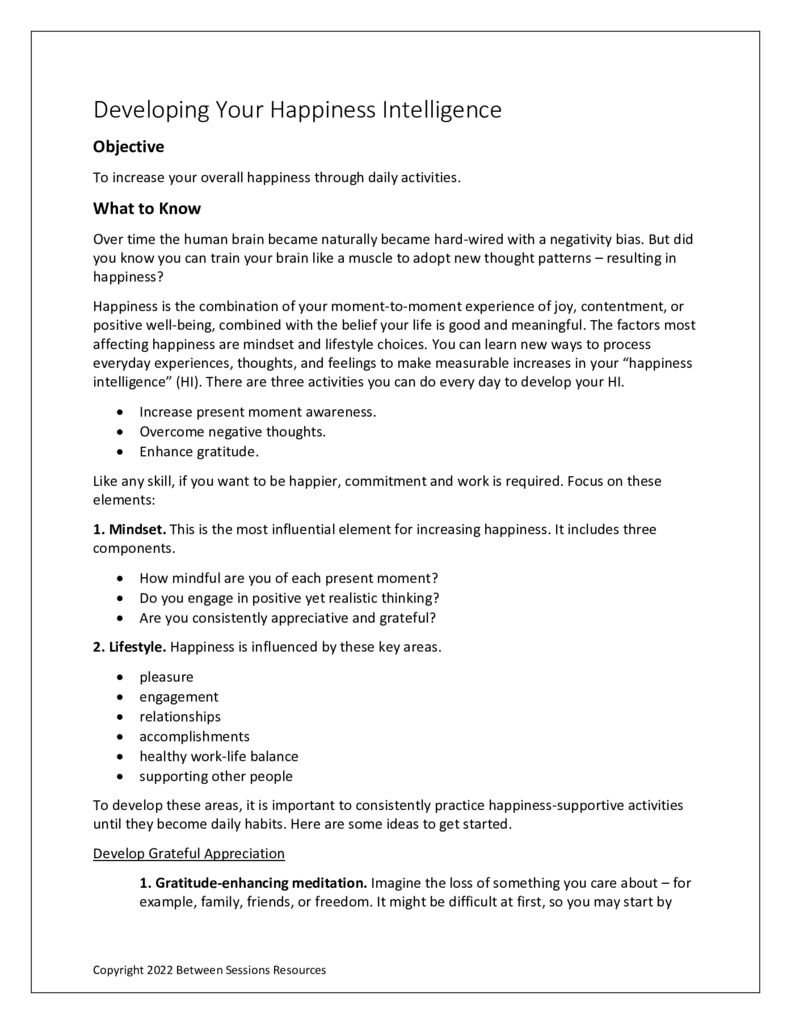 Developing Your Happiness Intelligence
This worksheet presents a way to make happiness part of a person's everyday life.  It presents more than two dozen activities that can contribute to a happier life, in categories like: supporting yourself, living in the present moment, and nurturing positive thoughts.  The worksheet includes a chart to help people record the effects of happiness activities. (0722, happiness, depression, content)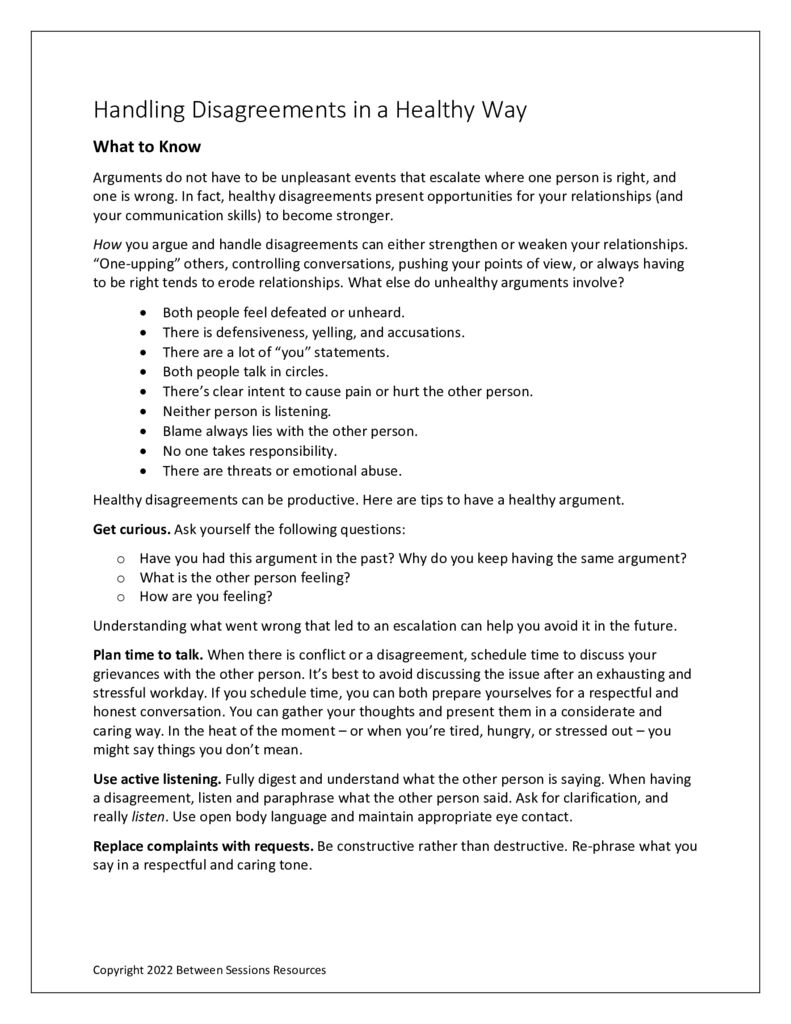 Handling Disagreements in a Healthy Way
This worksheet suggests how to have "healthy" disagreements, which can actually strengthen relationships.  The worksheet gives specific strategies on how people can take a more productive approach to disagreements.  It then gives questions to help people analyze what they did right or wrong in a recent argument. (0722, communication, relationships, arguing, anger)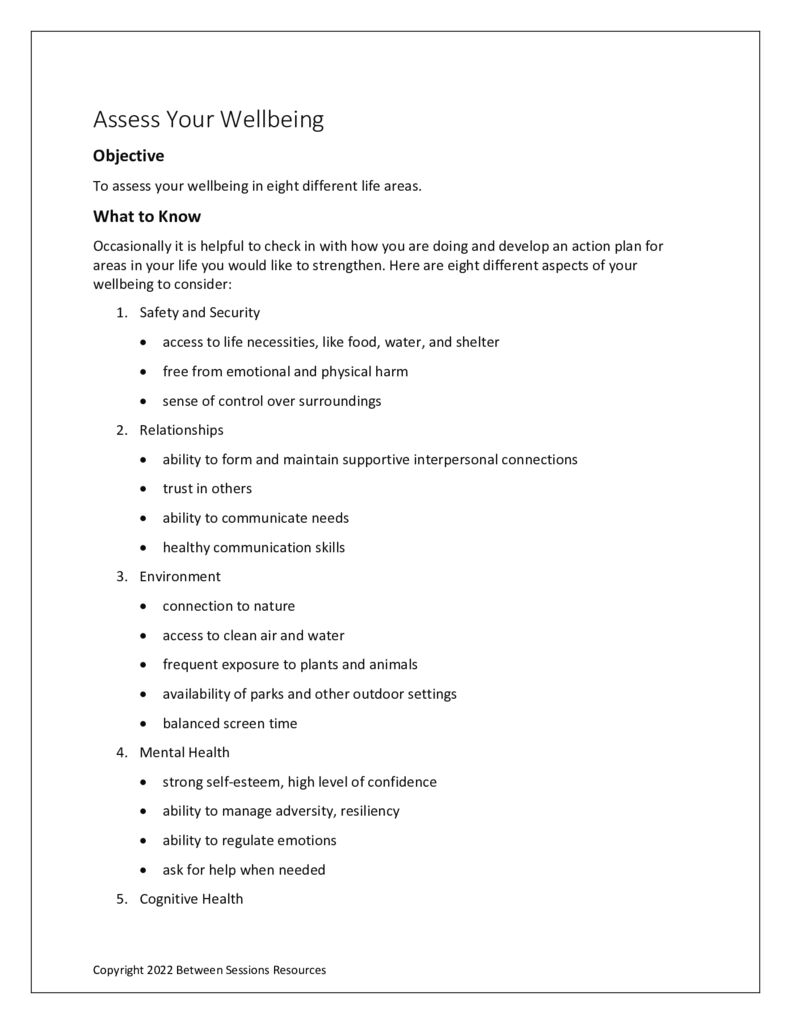 Your Wellness Checkup
The worksheet suggests that people do a wellness checkup in 8 areas of their life: safety and security, relationships, environment, mental health, cognitive health, physical health, community, and purpose. It provides a form for people to rate themselves in each area from "in crisis" to "doing great."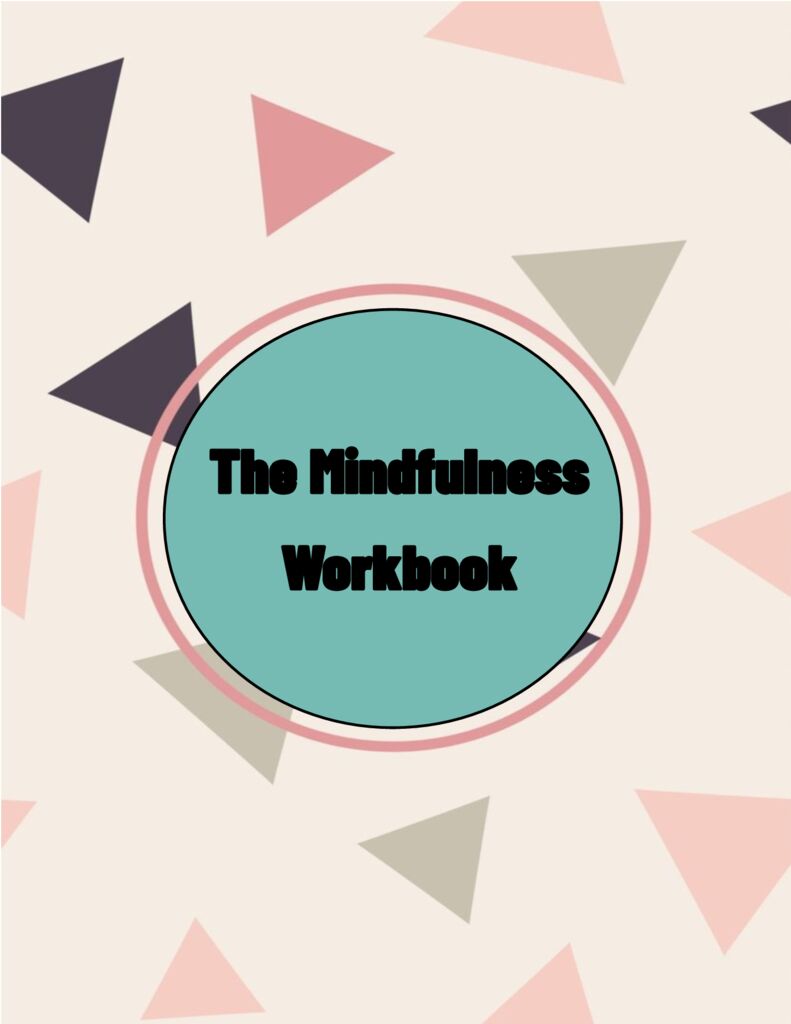 The Mindfulness Workbook
This workbook contains 12 worksheets that teach important mindful practices including letting go, being positive, staying in the present, mindful breathing, having healthy boundaries, and more.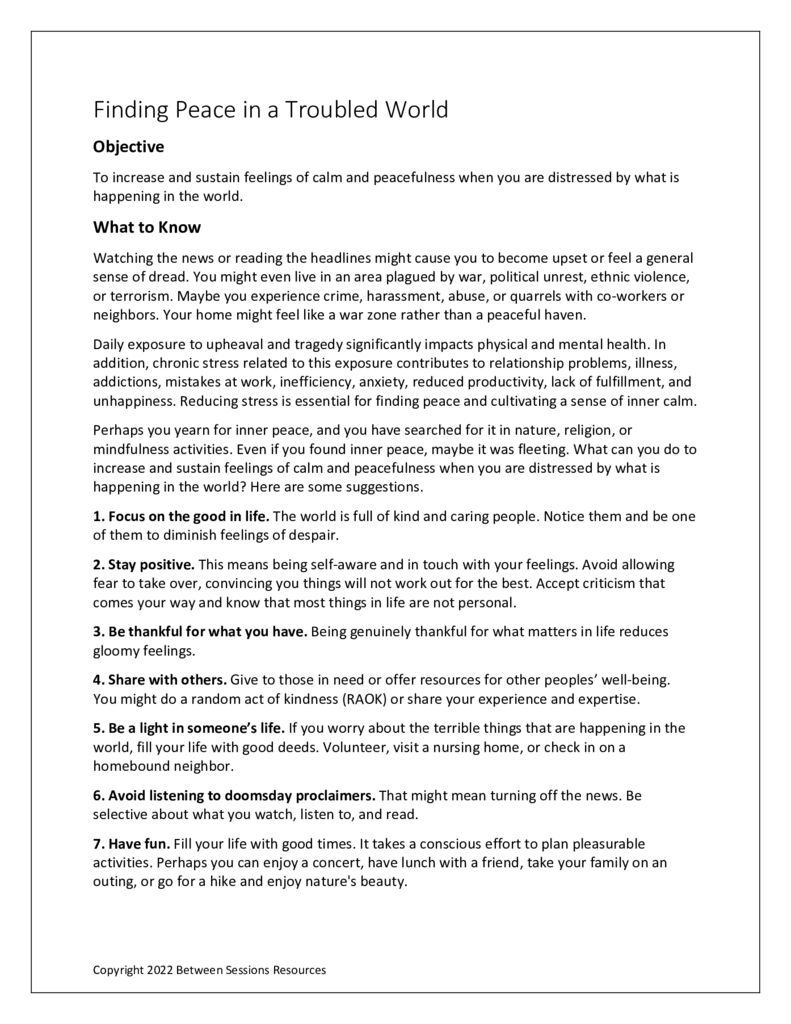 Finding Peace in a Troubled World
This worksheet is designed to help people who are distressed by the barrage of news dealing with war, political unrest, the economy and more.  It gives 16 suggestions on how people can cope with the difficulties around them and a chart to record how successful they were in scheduling activities that reduce stress. (0522, stress, news)