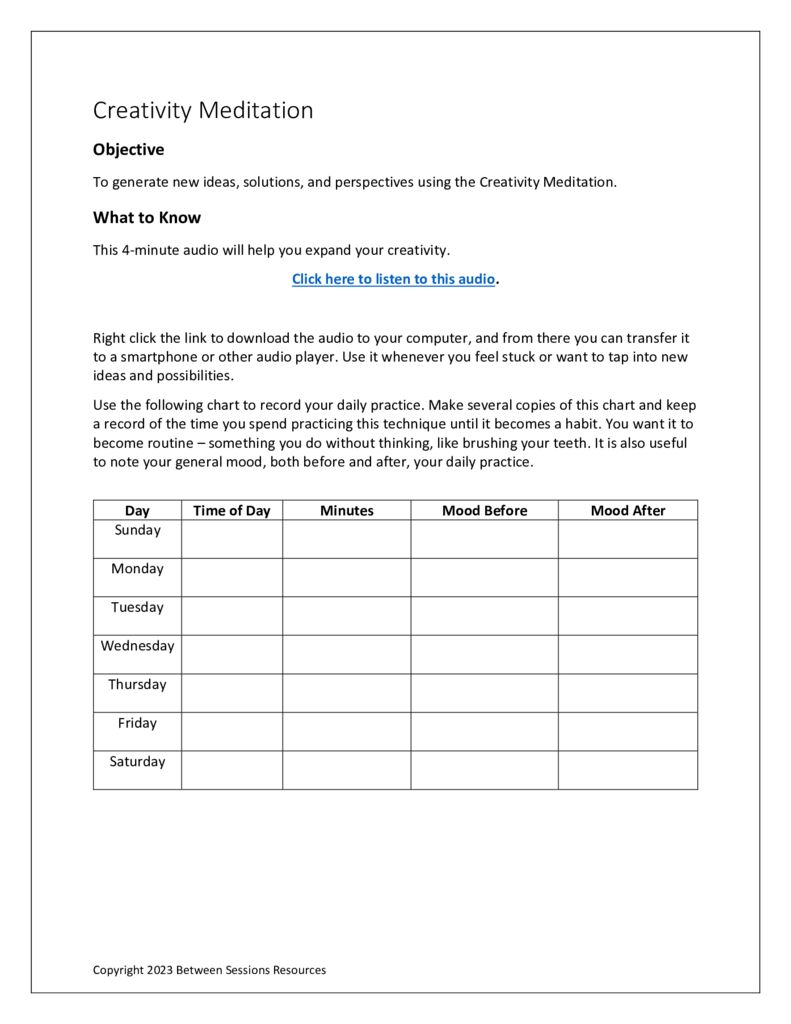 Creativity Meditation (Audio)
This four-minute audio meditation is designed to stimulate problem-solving and creativity. (0323, problem-solving, stuck, stress reduction)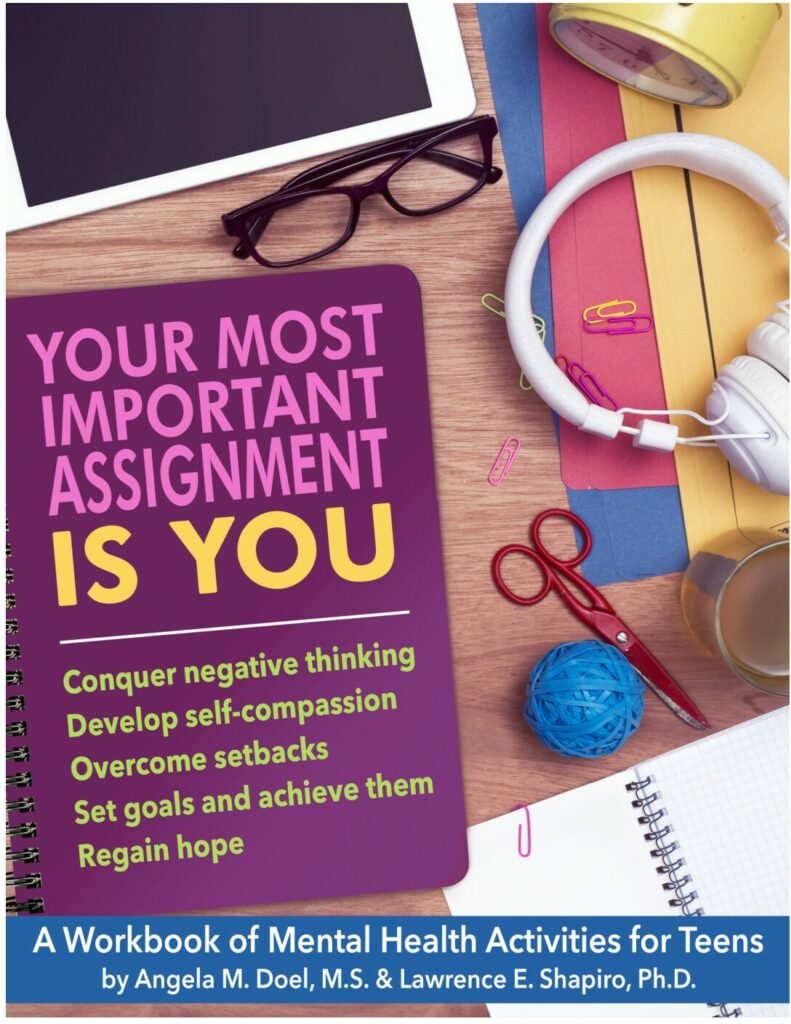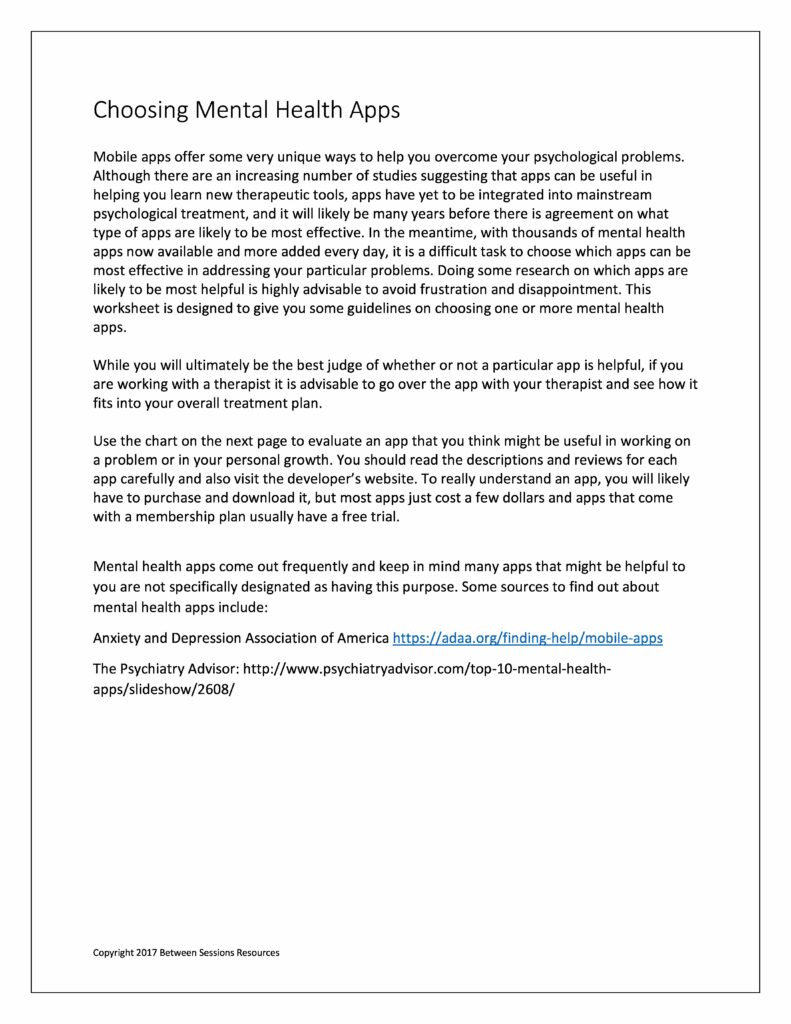 Choosing Mental Health Apps
This worksheet is designed to help people evaluate the potential helpfulness of mental health apps. (103117)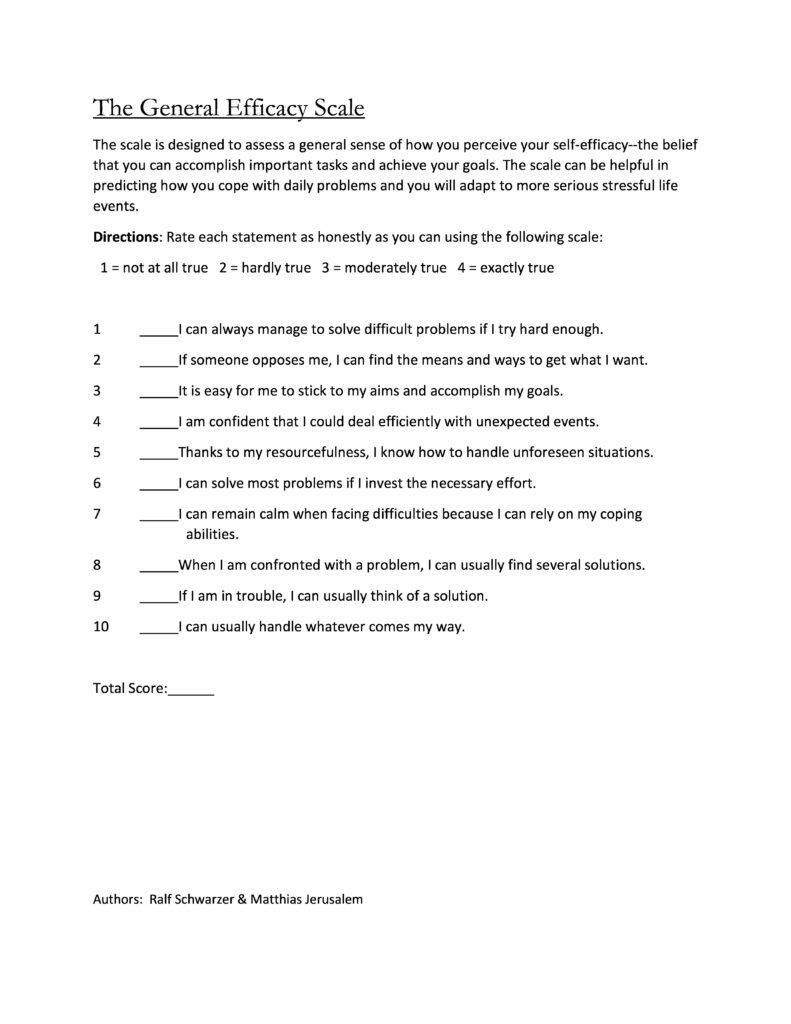 The General Self-Efficacy Scale
This simple 5-minute assessment can be used to assess self-efficacy, a measure of whether a person perceives that he can accomplish tasks and achieve goals. Lower scores may suggest a vulnerability to depression or other mental health problems. Higher scores indicate greater resiliency.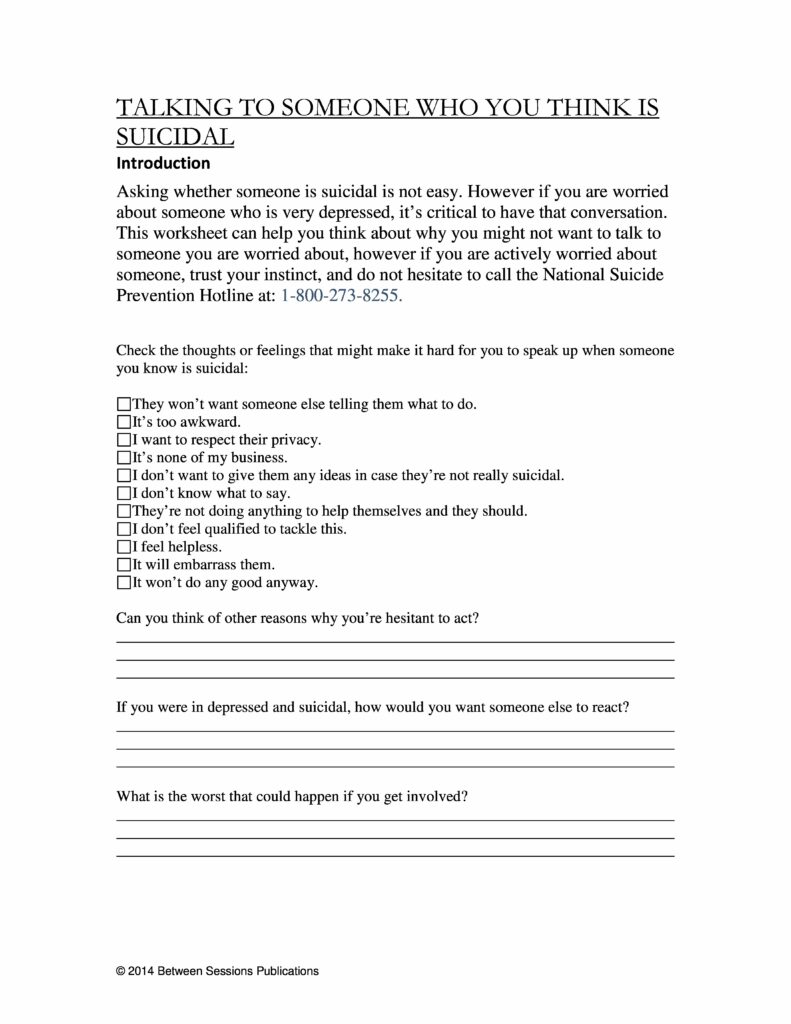 Talking to Someone Who Is Suicidal
This form is designed to help people understand the importance of talking to someone who is suicidal and to overcome obstacles to doing this.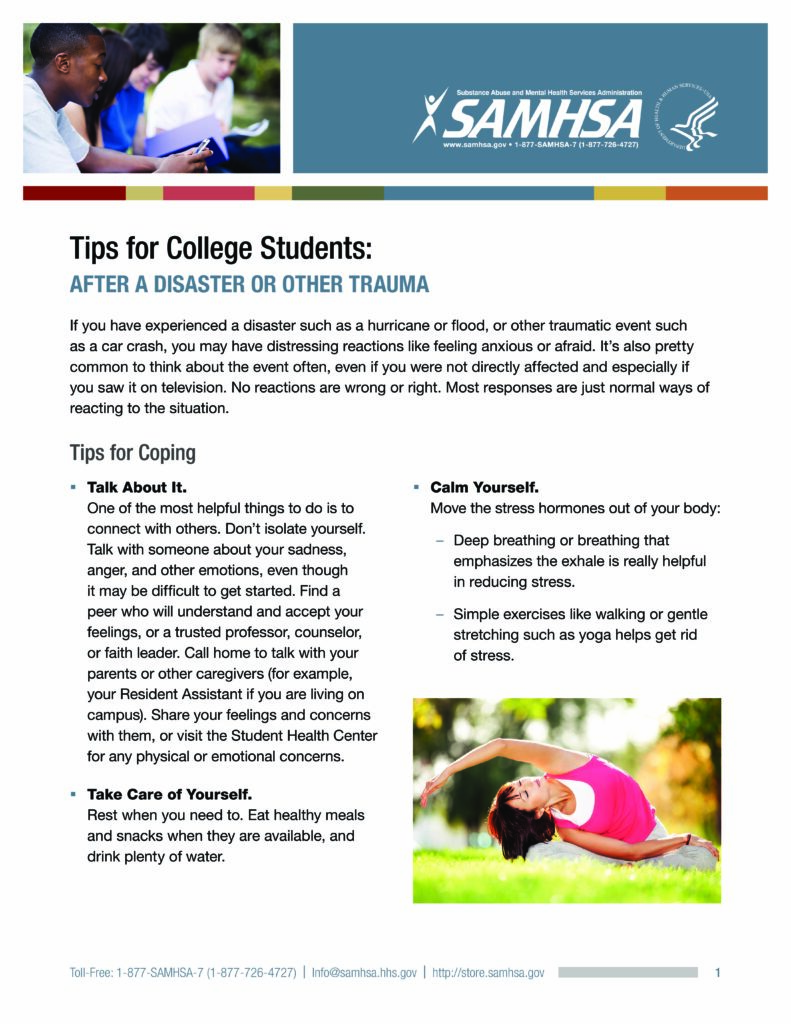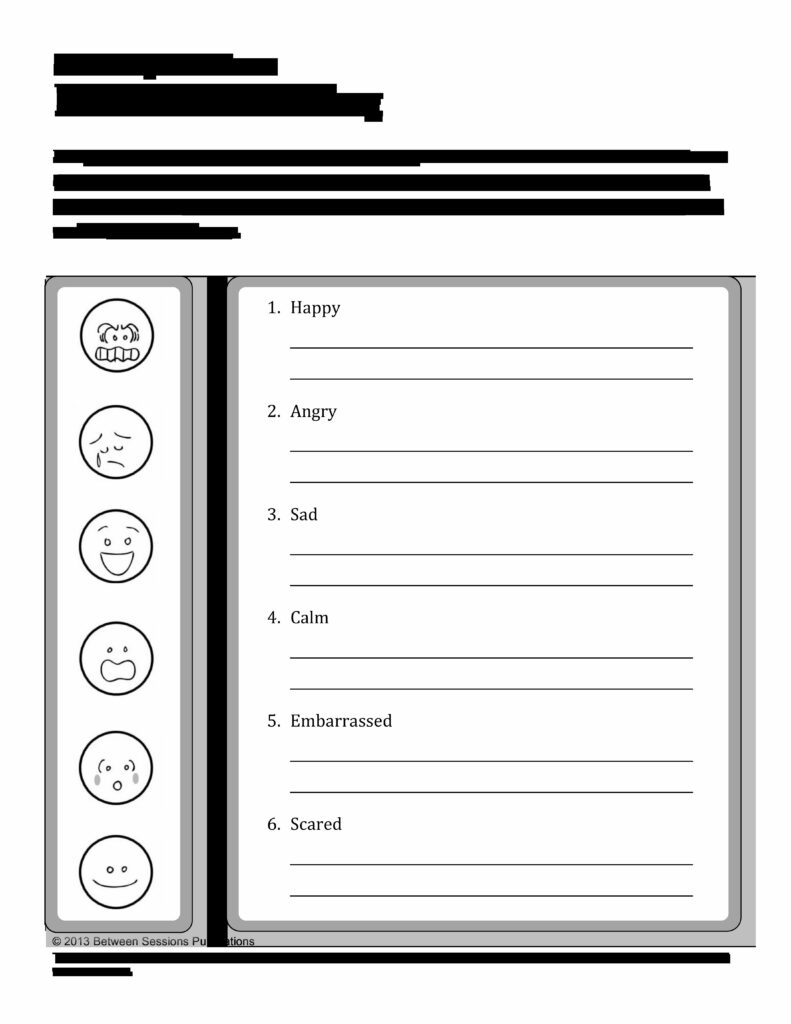 Learn About Feelings
Use this worksheet to help kids and teens talk about basic feelings.Form Type: PDF