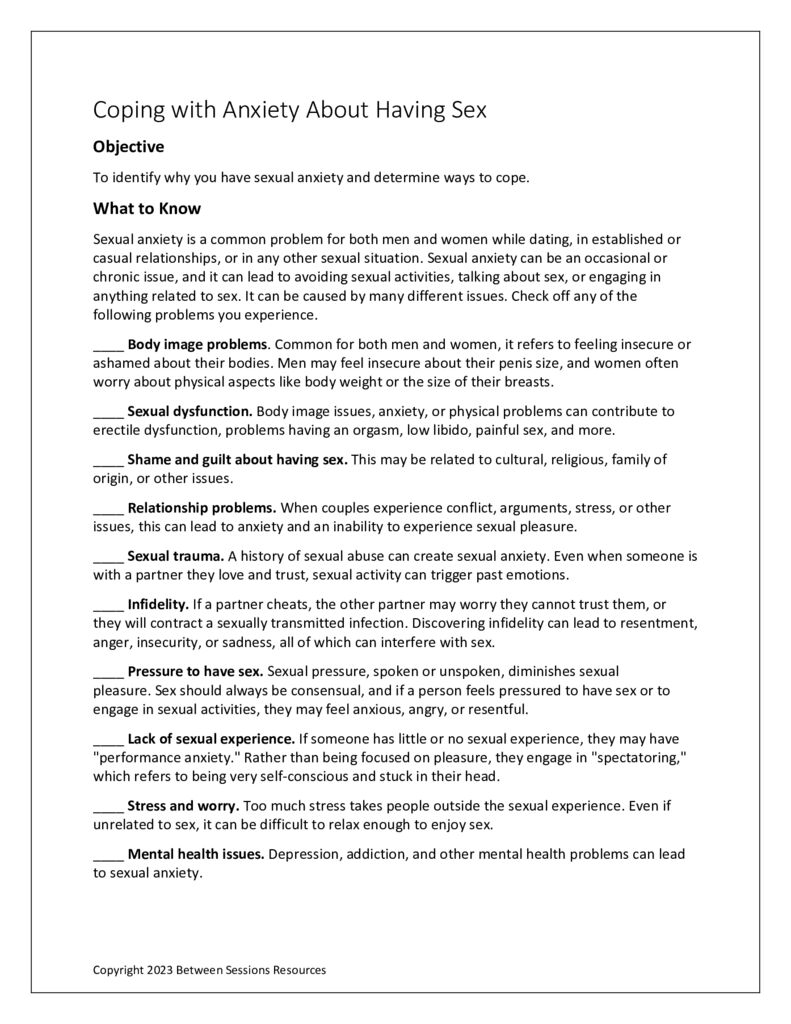 Coping with Anxiety About Having Sex
This worksheet addresses people who are anxious about having sex.  It begins by asking people to think about the causes of their anxiety, which could include body image problems, shame or guilt, pressure to have sex, past trauma, or other issues. The worksheet suggests topics to talk about with a partner and also specific activities to reduce anxiety before sex.  (0123, sex therapy, sexuality, sexual dysfunction, anxiety, relationships)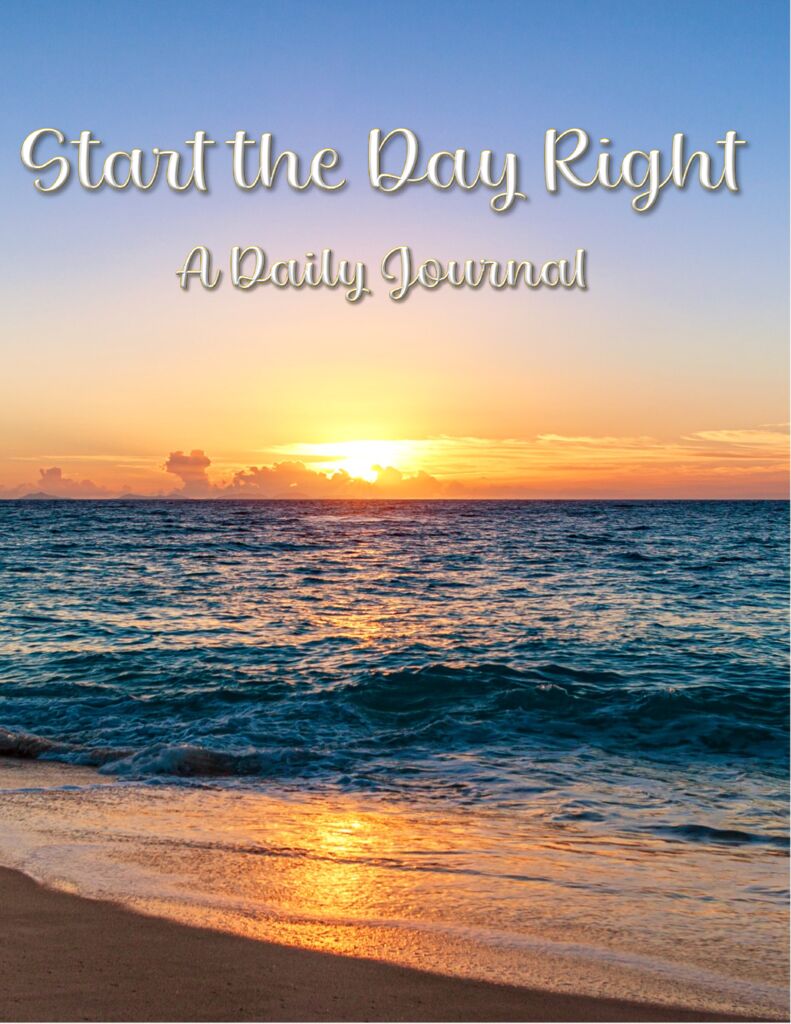 Start the Day Right Journal
This journal consists of prompts to focus people on the day ahead, including thoughts on gratitude, goals, body and mind, etc. The journal consists of 31 pages for a month's worth of entries. (1222, journal, wellness, positive psychology)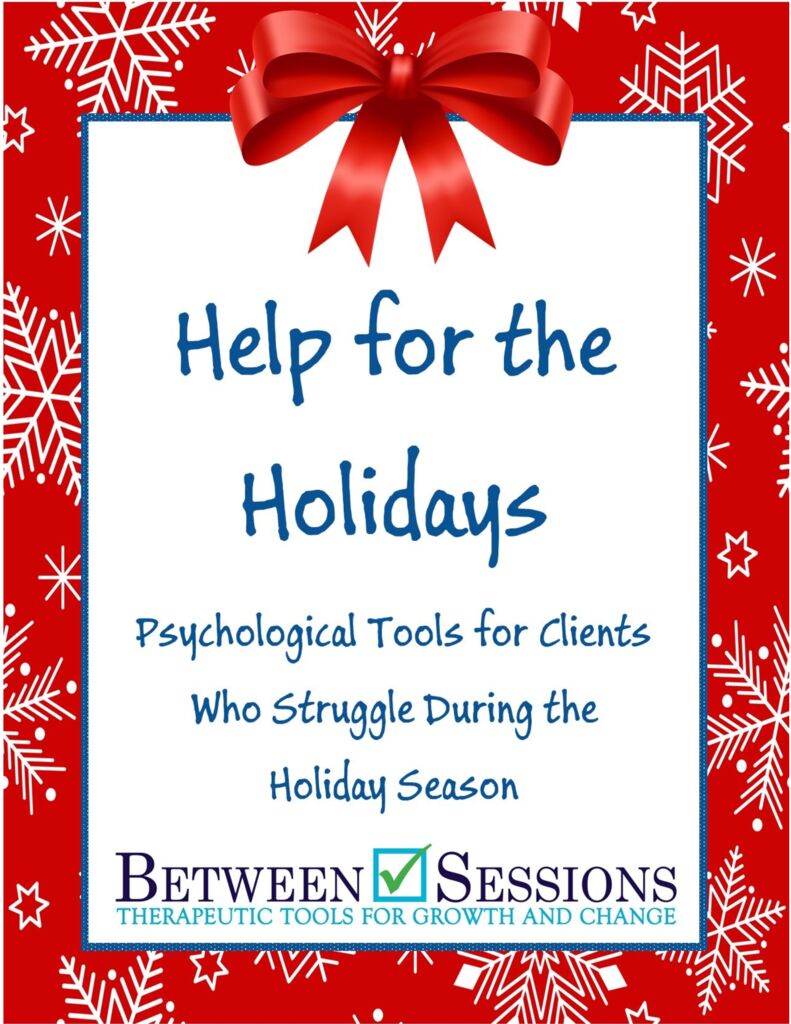 Help for The Holidays
This workbook contains 15 worksheets to help clients who are struggling with holiday problems like loneliness, family estrangement, depression, and more. (1222, holidays, stress, depression, drinking problems)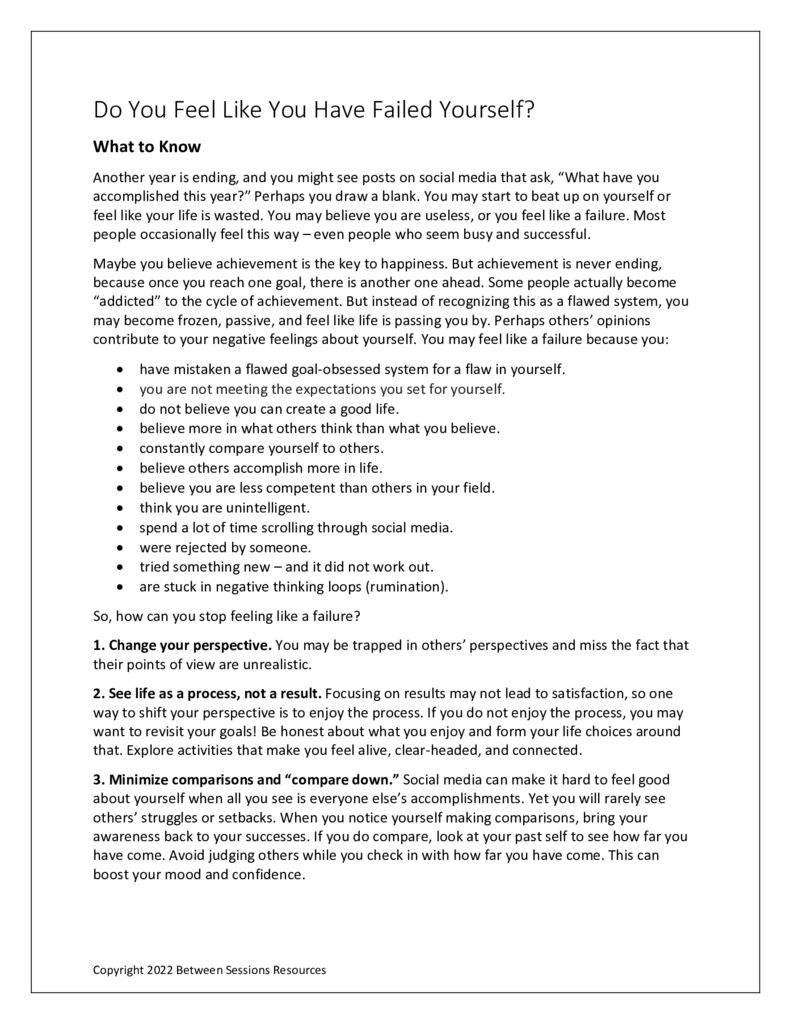 Do You Feel Like You Have Failed Yourself?
This worksheet is designed for people who are down on themselves because they have not accomplished all that they wanted. The worksheet helps people see that this attitude is not at all helpful to their well-being and gives them 10 strategies to overcome their habit of self-criticism. (1222, depression, self-esteem, negative thinking)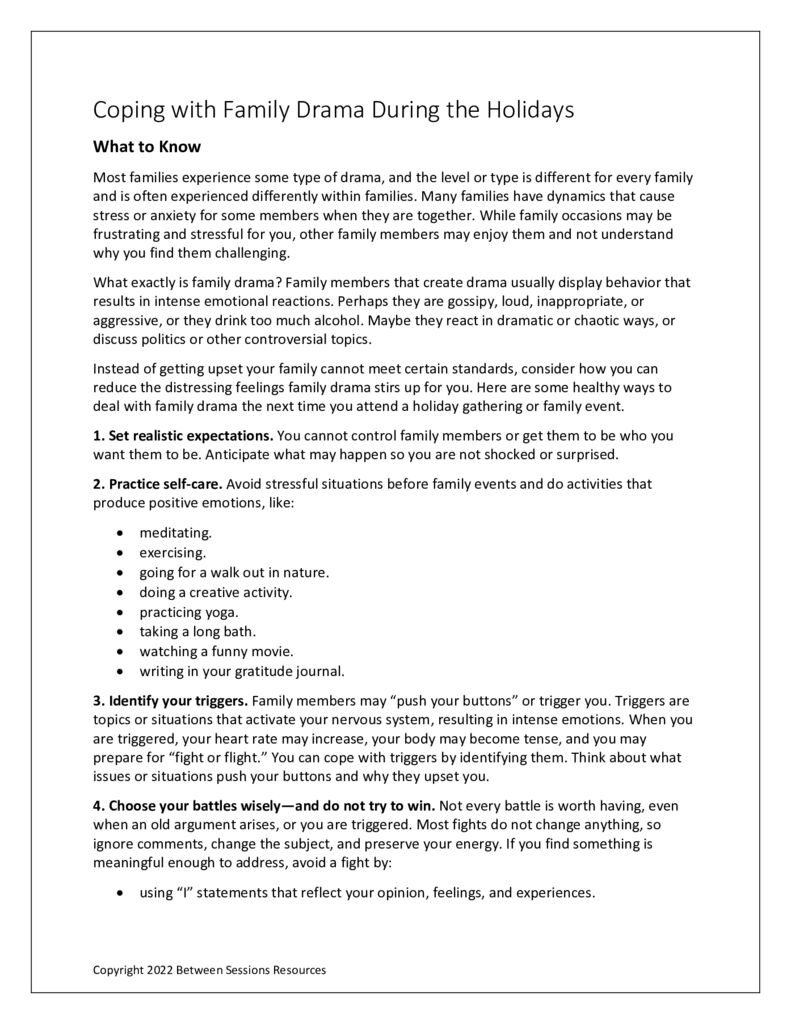 Coping with Family Drama During the Holidays
This worksheet is designed to give people a wide range of strategies to deal with family problems that typically occur during the holidays. Strategies include setting realistic expectations, self-care, identifying triggers, choosing to accept family members as they are, taking "stress breaks," and more. (1122, family therapy, holidays, stress management, interpersonal conflict, interpersonal effectiveness)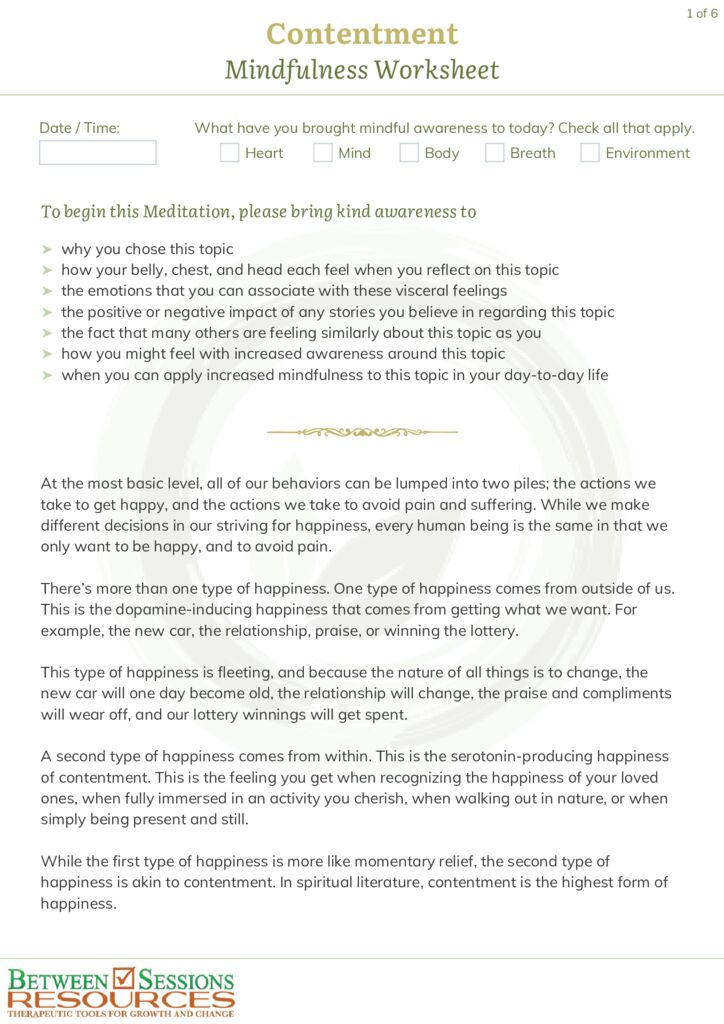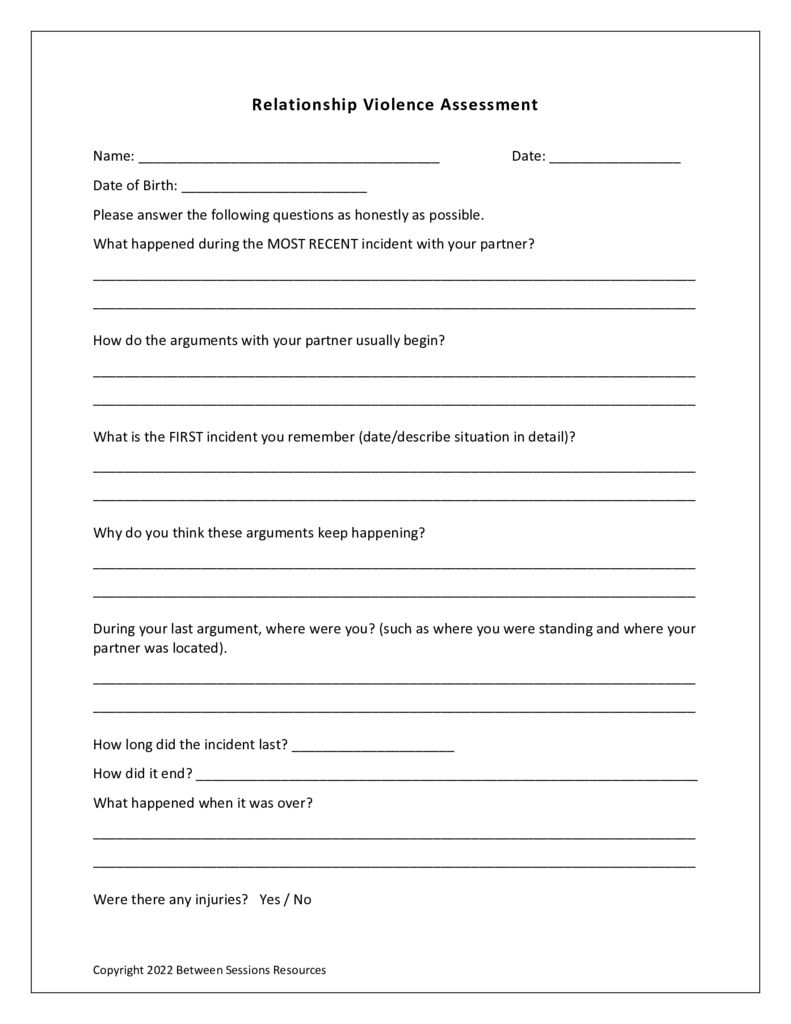 Relationship Violence Assessment
This form asks a series of questions to people who are experiencing relationship violence. The assessment goes into a great deal of detail about the specifics of the relationship and the potential for danger. (1022, domestic violence, spousal abuse)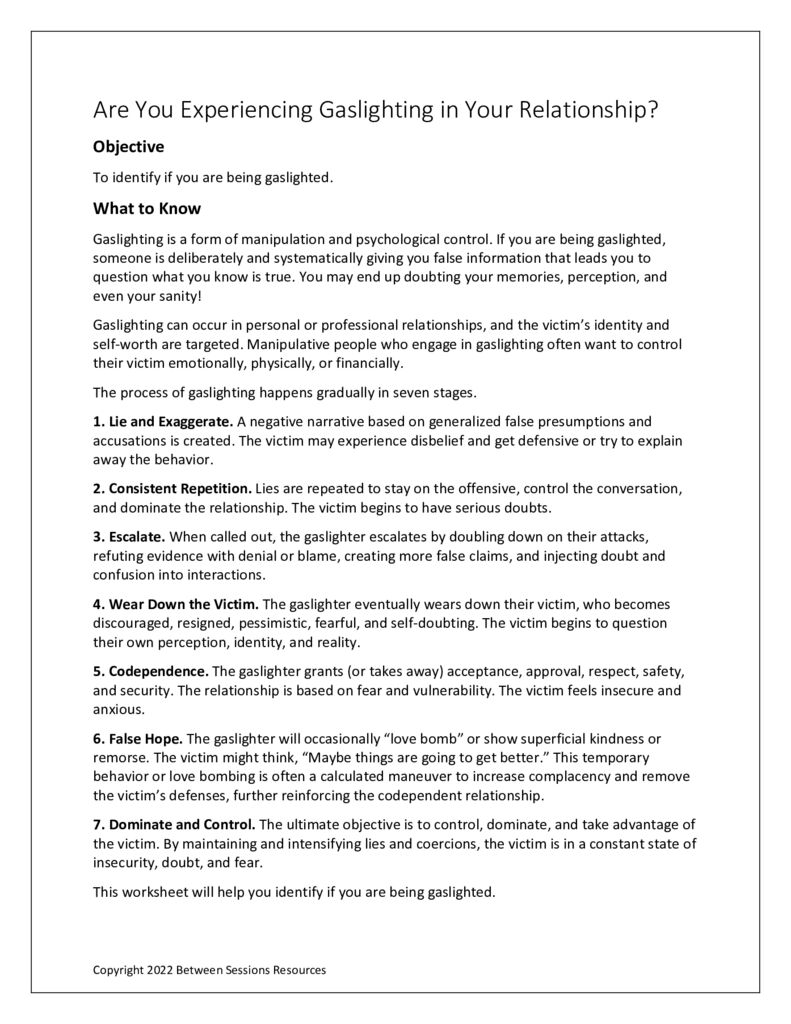 Are You Experiencing Gaslighting in Your Relationship?
This worksheet helps people understand the concept of "gaslighting," a process where someone deliberately and systematically gives someone false information leading them to question themselves and what is true. It explains the seven stages of gaslighting, from lies and exaggeration to domination and control.  The worksheet also gives people a chart to record incidents of gaslighting and to think about how the situations and the outcomes can change. (1022, marital and family therapy, relationships, interpersonal effectiveness)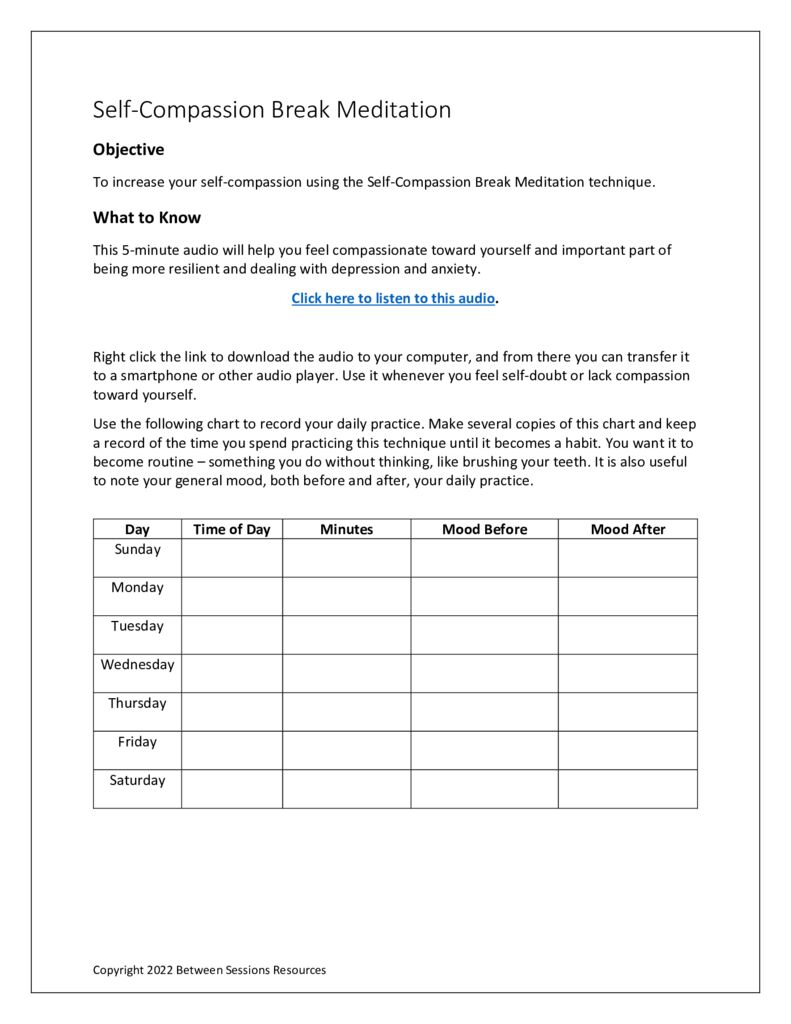 Self-Compassion Break (Audio)
This audio was written and recorded by Dr. Kristin Neff, a pioneer in the study and application of self-compassion. It runs just over 5 minutes and is a great daily reminder of the importance of this resiliency skill. (0822, self-compassion, self-care, meditation)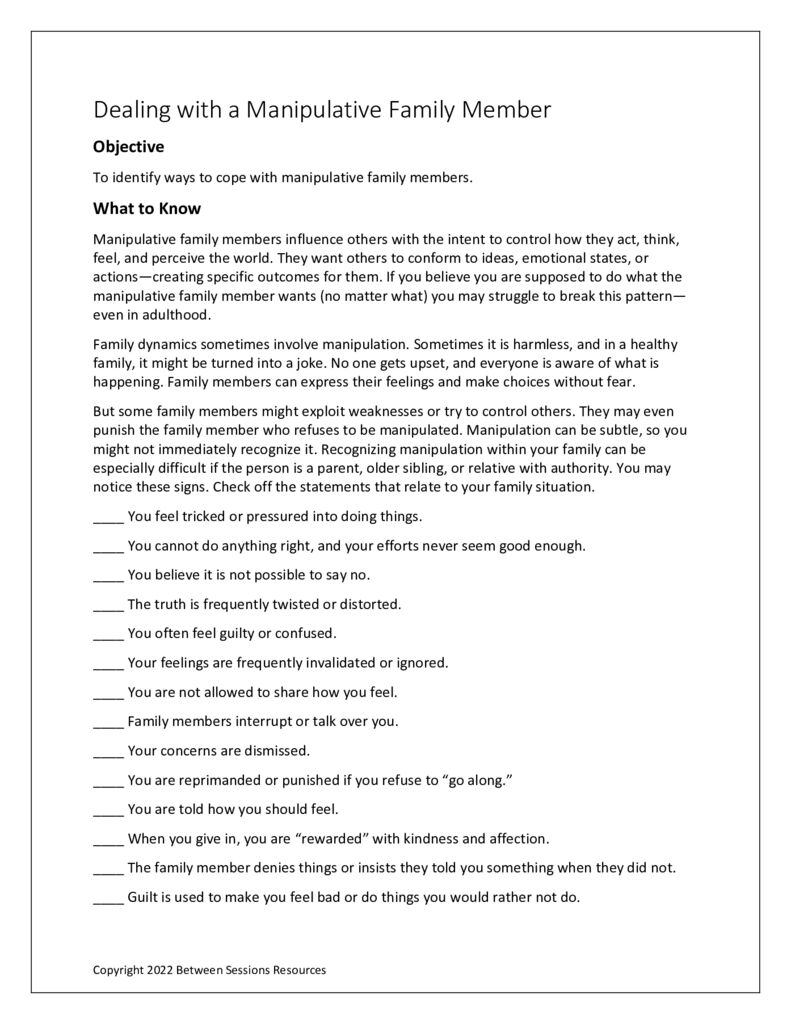 Dealing with a Manipulative Family Member
This worksheet is intended to help people explore what it means to be manipulated by someone else and how to respond appropriately to manipulation. (0822, family therapy, relationships, control)